Cricketer-turned-politician Imran Khan-led Pakistan Tehreek-i-Insaf's petition seeking Pakistan Prime Minister Nawaz Sharif's disqualification in connection with the 'Panama Papers' leaks has been sent to the Election Commission, the National Assembly Speaker said on Saturday.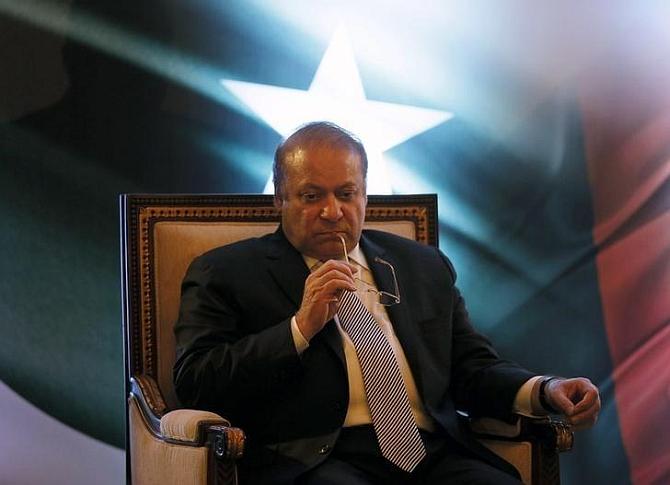 The announcement by Ayaz Sadiq comes a day after PTI chief's big rally near the Lahore residence of Sharif. Khan vowed to not allow Sharif run the government after the month of Muharram if his family's off-shore holdings are not probed.
Sadiq said the reference seeking Sharif's disqualification has been sent to EC to "strengthen" the parliament.
"I decided to send the reference to ECP to strengthen the parliament...the decision was taken after I went through the documents," Sadiq told media persons in Lahore.
On August 15, cricketer-turned-politician Imran Khan's PTI had filed a reference against Sharif demanding his disqualification as a member of the National Assembly.
PTI's deputy parliamentary leader in National Assembly, Shah Mehmood Qureshi, chief whip Shireen Mazari and senior leader Arif Alvi had handed over the reference to Speaker Sardar Ayaz Sadiq in his office.
The reference was part of PTI's political efforts in the wake of the Panama Papers Leaks involving Sharif, the party said in a statement.
Citing Articles 62 and 63 of the Constitution, the PTI had said Sharif fell under the criterion to be disqualified as a member of the National Assembly.
Sharif has been under fire since the leak of 11 million documents from Panamanian law firm Mossack Fonseca in April disclosed Sharif's two sons and a daughter owned properties in the UK that were not shown on his family's wealth statement.
The opposition party said enough evidence is available to support that Sharif allegedly lied both inside and outside the Parliament about the property his sons and daughter owned in London.
The allegations that Sharif hid his offshore wealth to avoid taxes has called his credentials into question. They had led to panic among the top members of the ruling PML-N party.
Sharif had left for London soon after the leak on an unscheduled visit for medical treatment.
He returned to Pakistan after eight weeks and following an open heart surgery on May 31.
Sharif has dismissed the leaks calling it a work of people "targeting me and my family for their political aims". He also suggested that those "who use ill-gotten wealth don't keep assets in their own names".
The 'Panama Papers' -- as the leaks came to be known -- revealed details of dodgy offshore financial dealings gleaned from millions of leaked documents from the Panamanian firm.
Photograph: Reuters