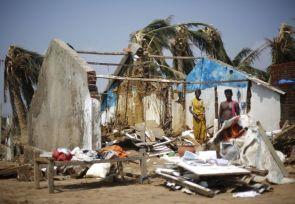 Odisha Chief Minister Naveen Patnaik may be questioned by CBI for writing a letter of support in favour of Hindalco, an Aditya Birla group company, after its bid for coal mines was rejected by coal ministry.
CBI sources said Patnaik's letter was found during a probe into the alleged irregularities in allocation of coal block -- Talabira II -- to Hindalco. This coal field was meant for Public Sector Undertakings.
CBI said while no final decision has been taken as to who would be questioned, the sources said the chief minister may be examined only if a need was felt to seek his views on the reasons for recommending coal blocks to Hindalco.
CBI's move against Birla has come under criticism from India Inc which had said such actions hamper business sentiment and investors' confidence in the country.
CBI Director Ranjit Sinha said the case was being monitored by the Supreme Court. "We are providing all the details to the apex court in our status report to be filed later this month," he told reporters.
He denied that the filing of FIR had anything to do with the timing. "We registered the First Information Report on the basis of available material during the preliminary enquiry.
Further evidence would be gathered during further probe," he said.
CBI has alleged in its FIR that after rejection of Hindalco's plea in 2005, Birla wrote two letters and held a "personal meeting" with the then Coal Secretary P C Parakh, after which a decision was reversed and Hindalco was given the coal block which was earlier meant for two Public Sector Undertakings--Mahanadi Coal Fields and Neyveli Lignite.
"Pursuant to these letters and personal meeting between Parakh and Birla, Parakh, by abusing his official position as a public servant, recommended the allocation of Talabira II along with Talabira III coal block to Hindalco Industries Limited, along with other two companies without any valid basis or change in circumstances and with the sole intention to show undue favours to Hindalco Industries Limited," the agency alleged in its FIR.
The allegations have been denied by Hindalco and Parakh. The former coal secretary has said if he was a conspirator, so was prime minister as he had signed the allocation letter to Hindalco.
The agency, in the meanwhile, has started scrutinising the documents recovered from searches at the five offices of Hindalco and residence of Parakh in Hyderabad on October 15.
The sources said the agency would question Birla and Parakh in connection with the case but that might take time as CBI officials would first examine the documents to gather material evidence.
Sources said the FIR is the first step and all the allegations would be probed during the course of investigations. They said the agency has named people in the FIR only on the prima facie evidence basis and further investigation is going on.