The arrival of autumn in Srinagar marks its presence by changing the chinar leaves to orange-red.
Autumn, locally known as Harud, is a season of harvest in Kashmir with trees changing their colours to red while the days become shorter as winter approaches.
Please click on the images for a better look at picturesque Srinagar.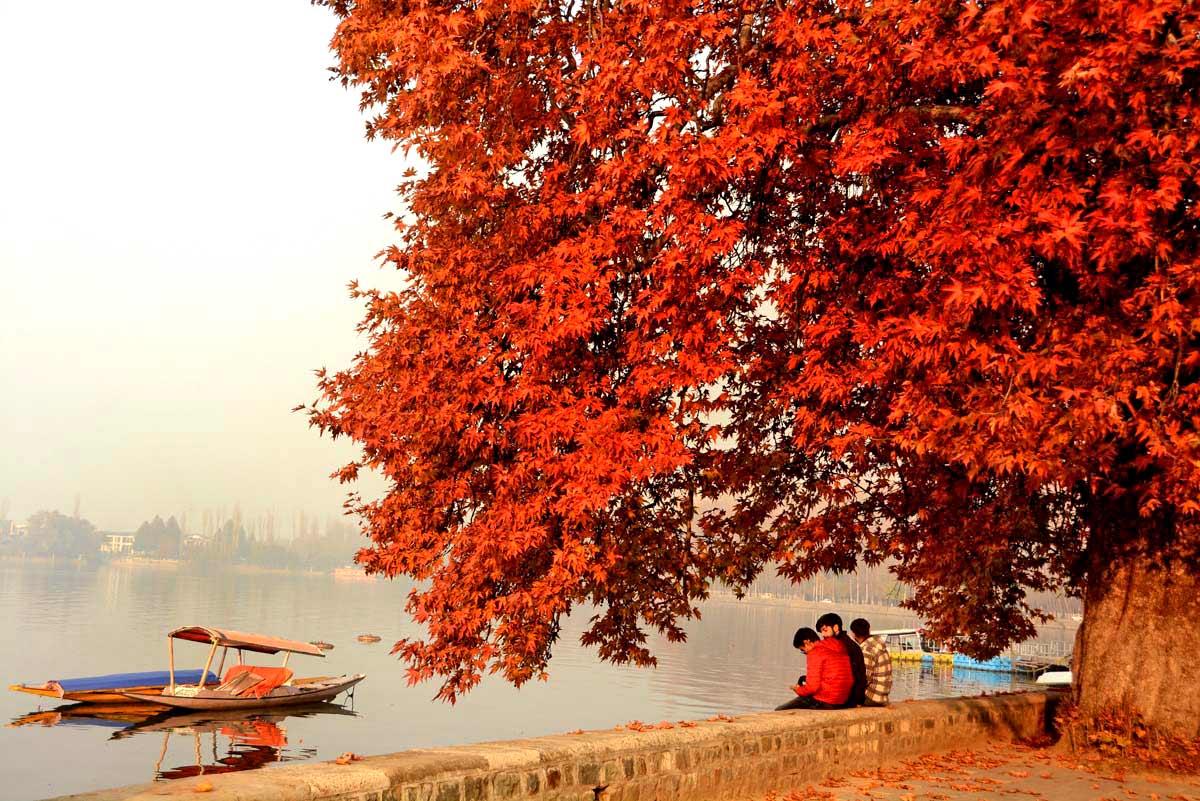 IMAGE: Sit under the shade of the tree by the lake and gaze at the shikaras floating on the water.
All photographs: Umar Ganie for Rediff.com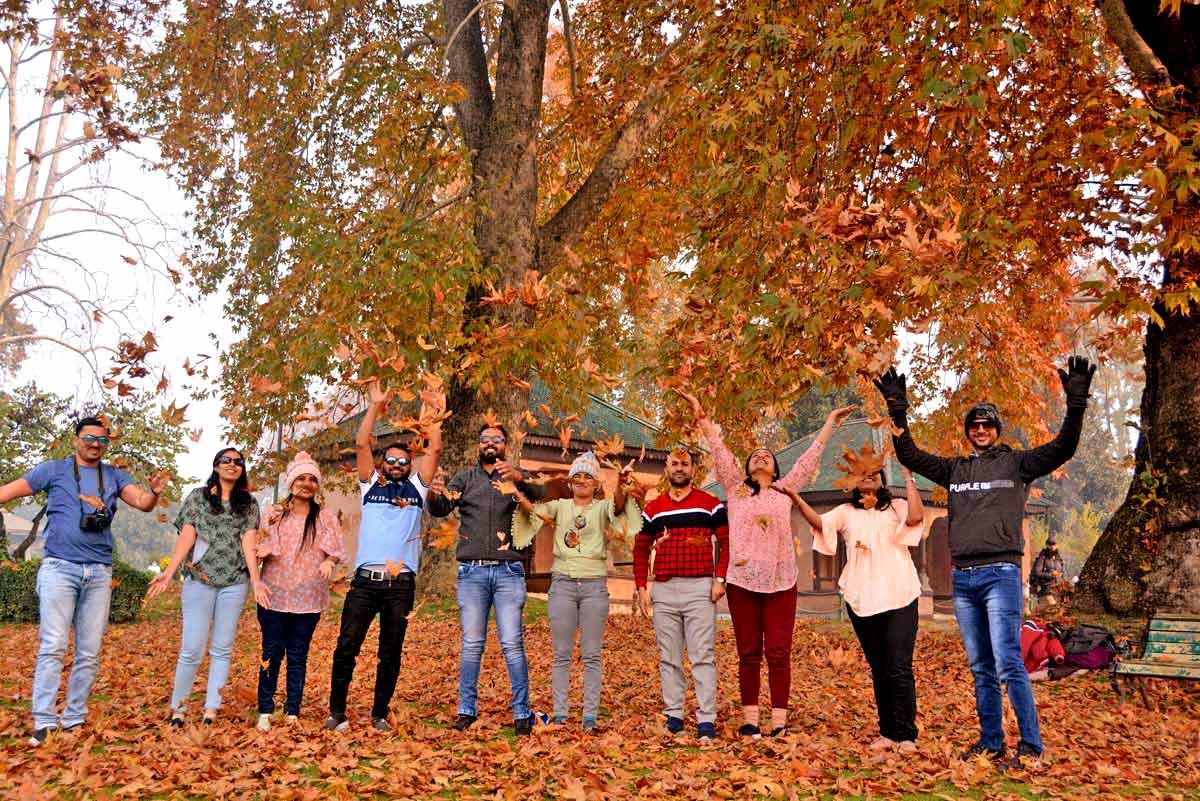 IMAGE: A perfect picture for the family album.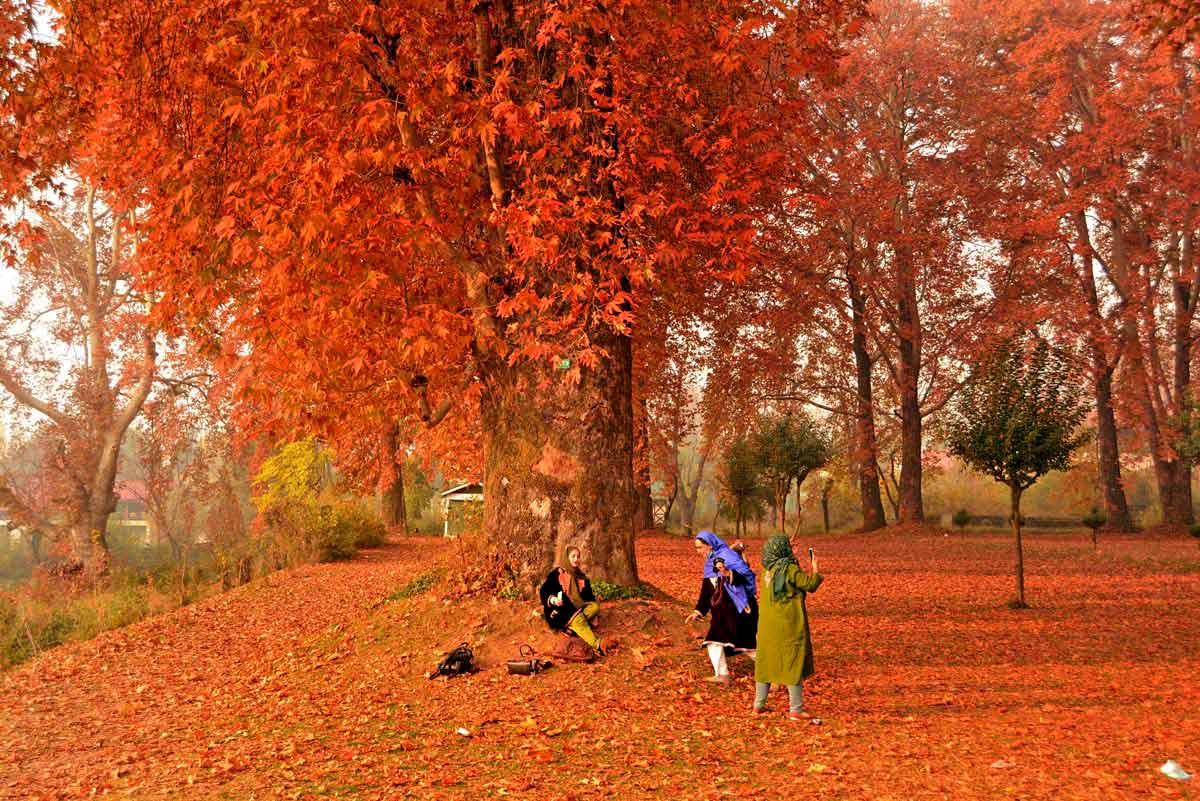 IMAGE: A place where young and old become the same age.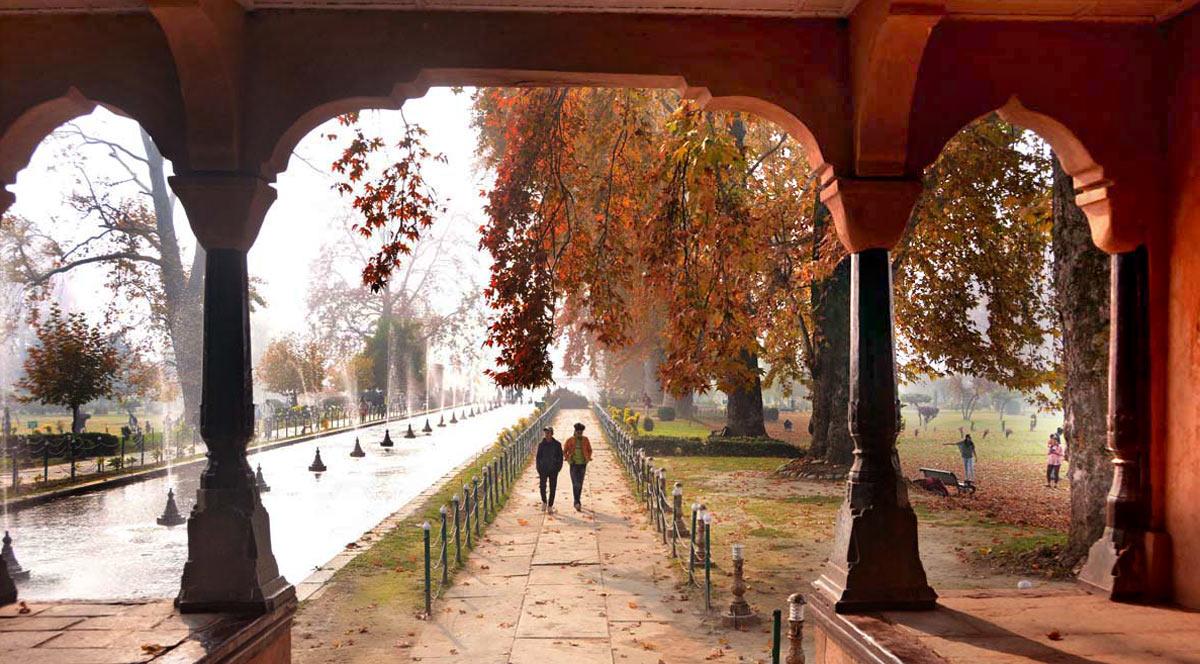 IMAGE: The best place to take a stroll in Srinagar's famed Mughal Gardens.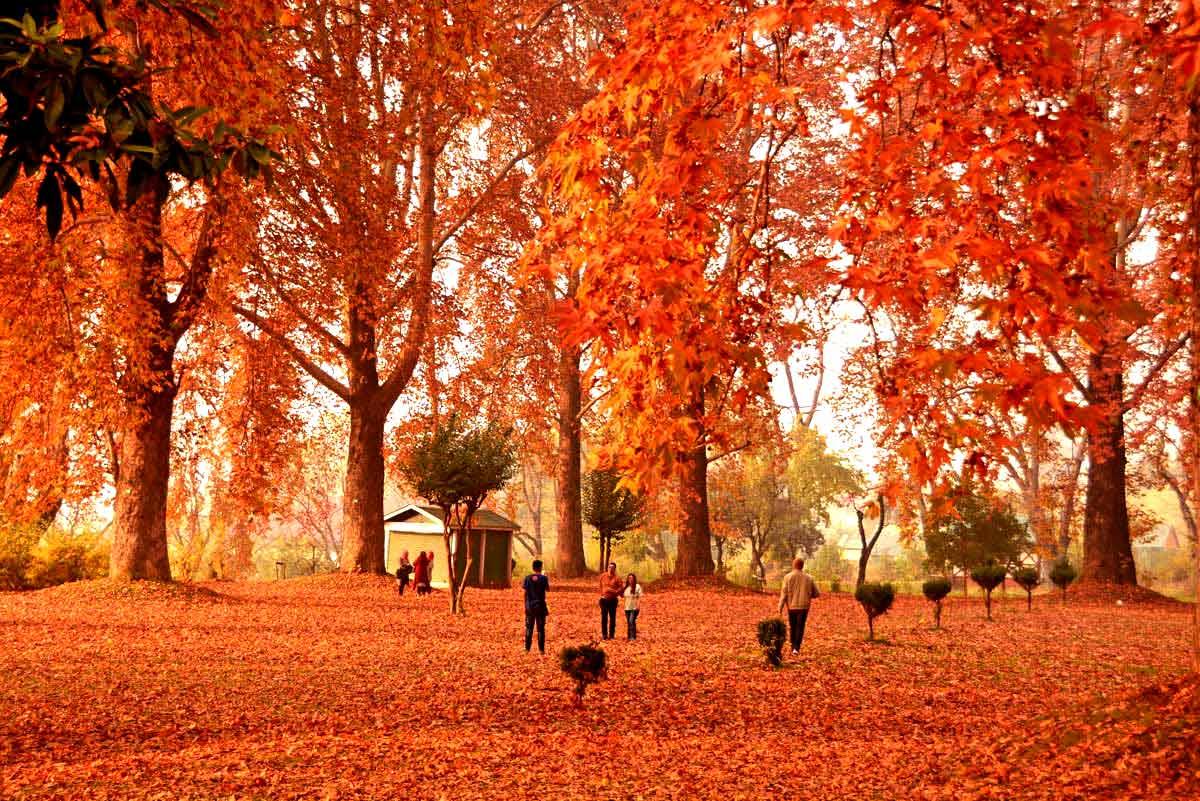 IMAGE: Time to freeze the moment and cherish it later.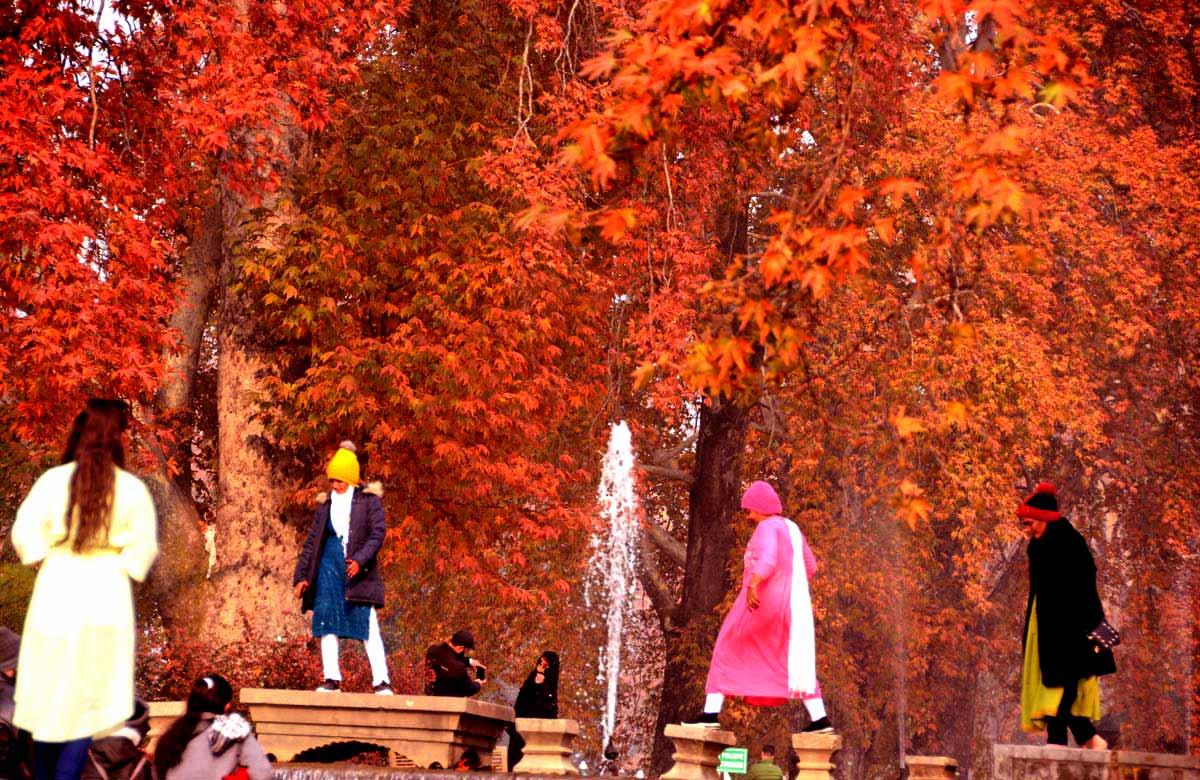 IMAGE: Aha! That's the right angle; let me capture the water splurt behind you.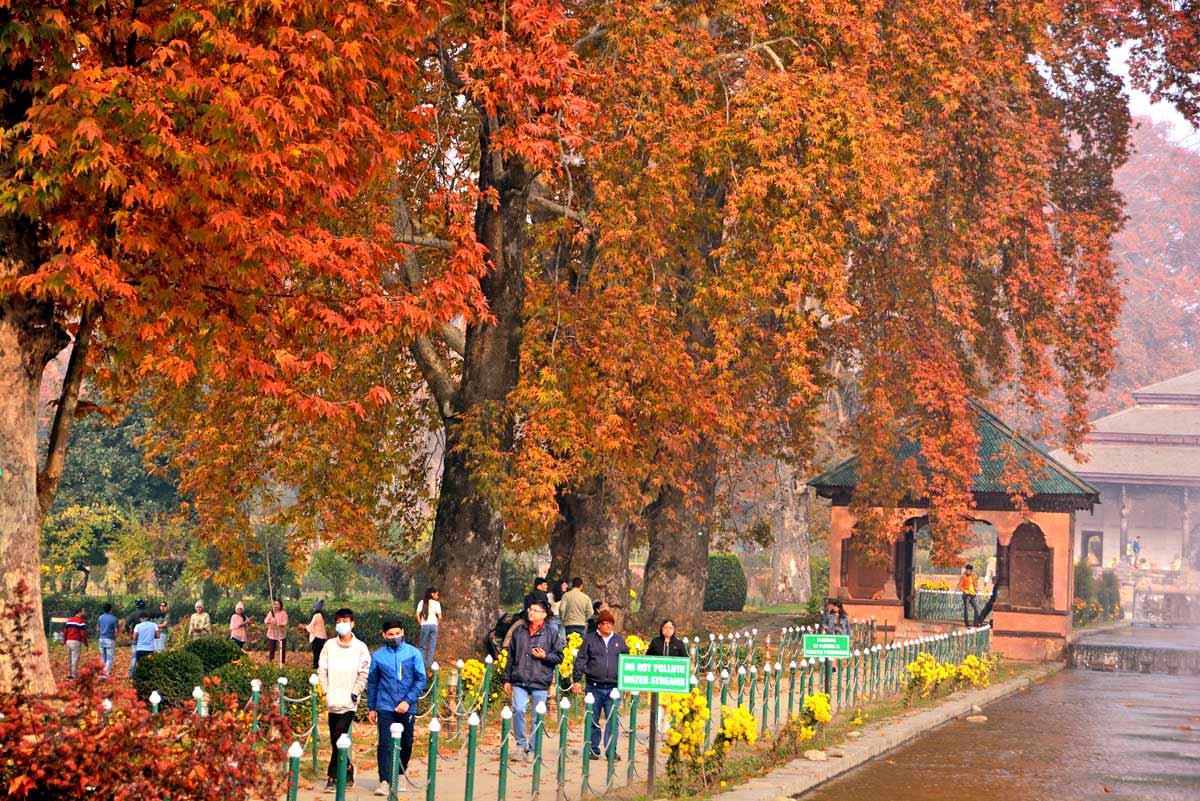 IMAGE: The Mughal gardens, painted in shades of red, green and yellow.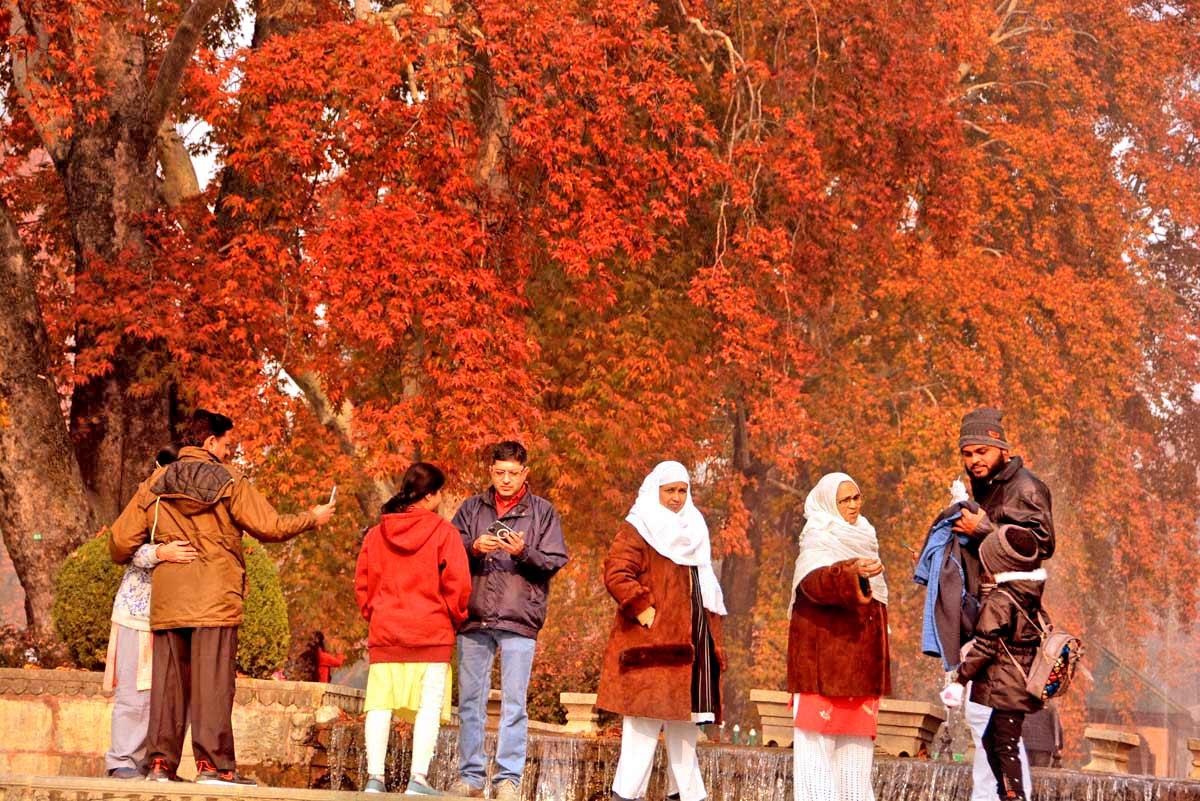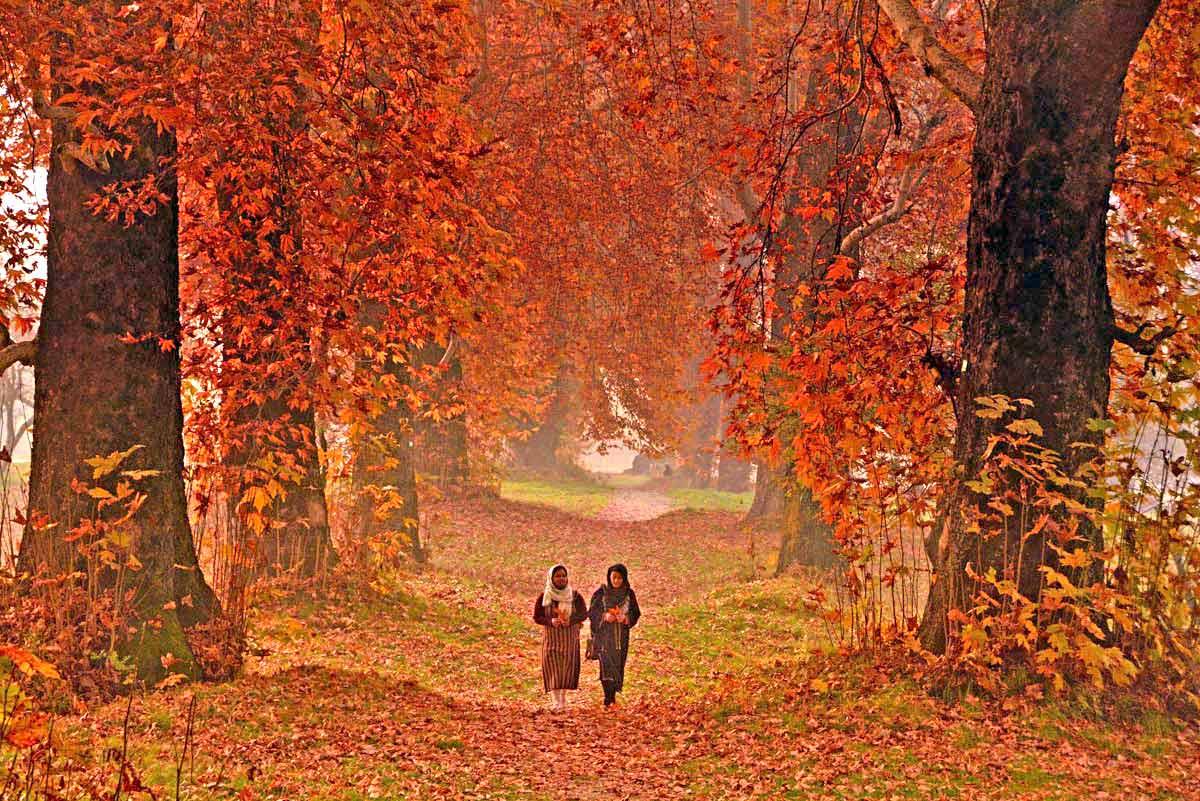 IMAGE: A Walk in Fairyland.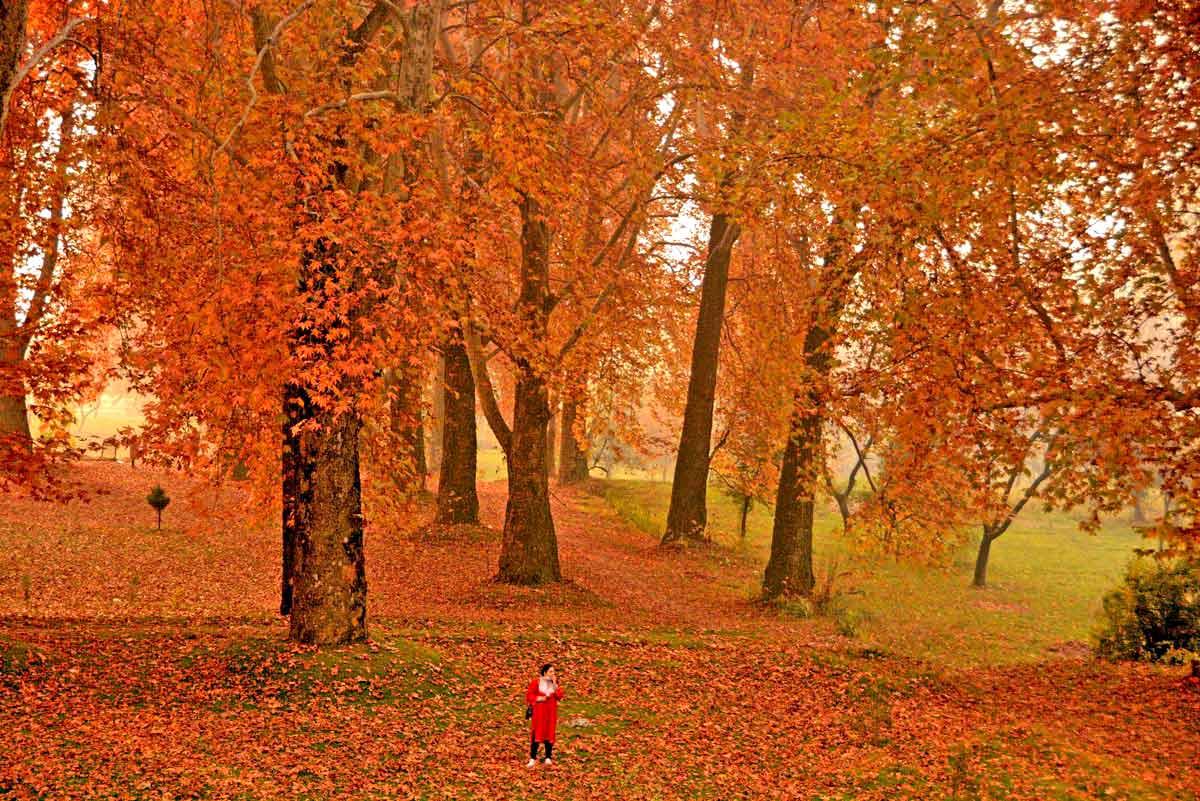 IMAGE: Lost in Nature's Painting.
Photographs curated by Manisha Kotian/Rediff.com
Feature Presentation: Ashish Narsale/Rediff.com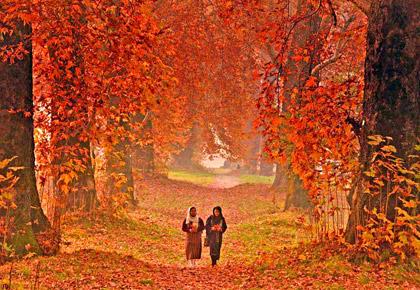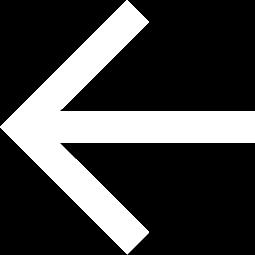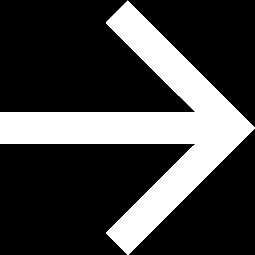 X