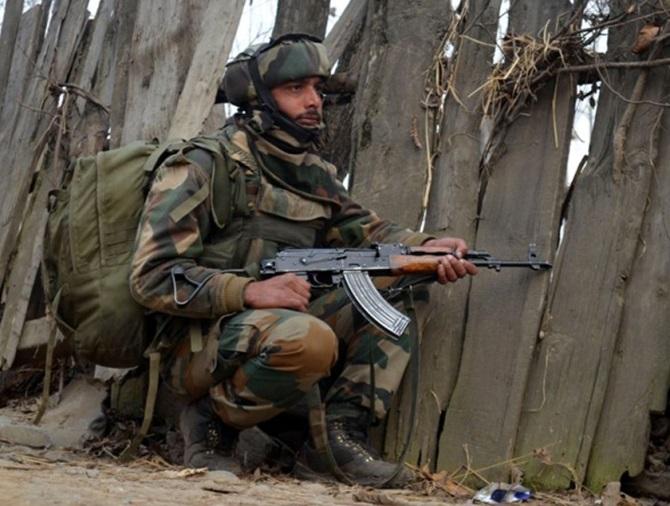 The ruling People's Democratic Party on Tuesday welcomed the "historic peace accord" between the Centre and Nagaland's National Socialist Council of Nagaland-IM, saying a similar approach was needed in Kashmir and suggested that the four-point formula propounded by former Pakistan President Pervez Musharraf could be used as a 'launching pad'.
"We welcome the signing of the historic peace accord between the Government of India and the National Socialist Council of Nagaland-IM," PDP chief spokesperson Mehboob Beg said in a statement.
Beg appealed to the Centre to engage with all stakeholders in Kashmir with a similar approach -- respecting their sentiments, culture and history -- in a sustained dialogue with the utmost dignity.
"The four-point formula arrived at during the Vajpayee-Musharaf dialogue could be used as a launching pad to achieve the desired results," the PDP spokesman said.
Beg said the Naga peace accord was a huge step towards the challenges being faced by the country and then trying to resolve them with a flexible attitude.
The PDP spokesman stressed that the path adopted by the Centre in the case was in consonance with the stand of his party. "The PDP has always advocated, a path of flexibility in approach, a path of respect, dignity and uninterruptible dialogue," he added.
Beg pointed out that the "peace accord" was a direct result of the sustained dialogue which lasted for about 16 years and was carried forward by all the governments that took charge. "There was consensus that the issue needed a resolution and every government worked for it," he said.
Beg said that the prime minister using the words, 'We will not only try to heal wounds and resolve problems, but also be your partner as you restore your pride and prestige' was a ray of hope for the Kashmiris and impressed upon the Centre to adopt a similar approach for Kashmir.

Image: A security officer in an encounter with militants in Srinagar