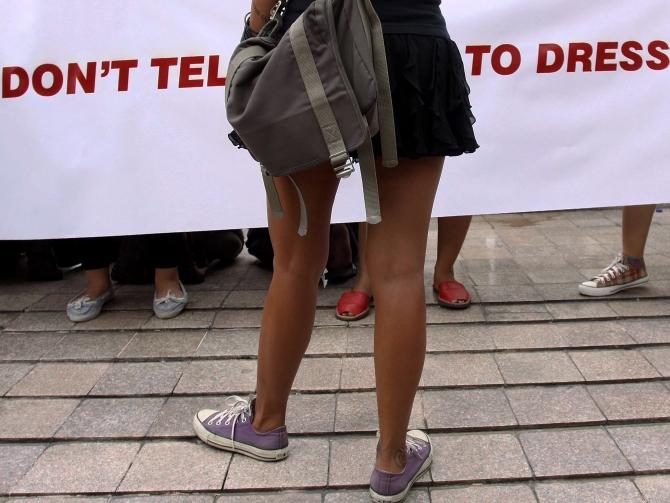 Coming out in support of his wife who stoked a controversy by stating that rapes are on the rise as women are aping western culture, Goa Factories Minister Deepak Dhavalikar on Tuesday said the "way people dress today, fuels incidents of rape".
"When girls used to follow Hindu culture, there were no instances of rape. Now, people have changed the way they behave and dress and you have seen how the number of rapes are on the rise," Dhavalikar said when asked for a reaction over his wife Lata's remarks.
Lata, a functionary of controversial right wing organisation Sanatan Sauns was addressing a convention in Margao on Sunday where she appealed to the parents not to enrol their children in missionary schools.

She had also said rapes are on rise as women are aping Western culture.
The minister said what his wife said was true, adding, "Are convent schools teaching about our culture? You meet the students from convent and judge yourself. They have no knowledge about our culture."

Dhavalikar further said the platform where Lata was speaking, is to preach Hindu religious values and there is nothing wrong in speaking from the heart.
"Hindu religious institutions feel that Indian culture and dharma should be spread because Western culture has invaded our Indian culture. I also agree with what they say," he added.
Dhavalikar's elder brother Sudin Dhavalikar, who is also a senior minister in the state cabinet, had last year created a row over his demand to ban on bikinis on Goa beaches that attract lakhs for tourists, including foreigners.