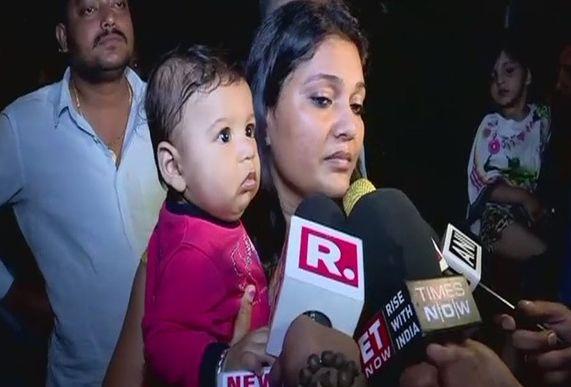 Mumbai traffic cops towed a car while a woman was breastfeeding her seven-month-old baby inside it.
A video of the incident, which took place in suburban Malad on Friday, is doing the rounds on social media.
In the video, the woman can be seen sitting inside the car with her baby while the traffic cops are towing it.
The video shows that the policemen did not stop and continued speaking on the mobile phone even after the onlookers protested and warned that something untoward could happen to both the woman and the child.
The woman alleged that she pleaded with the traffic policemen to stop but they did not listen to her and appeared unconcerned.
Talking to media, the woman named Jyoti Male said, "The policemen towing the car did not even for once ask me to get down, even when I told them that I am breastfeeding my baby they still did not stop."
Male further said that she had showed her medical prescription to the policemen saying she was unwell but they did not stop.
She also demanded apology from the cops for their act.
Photograph: ANI