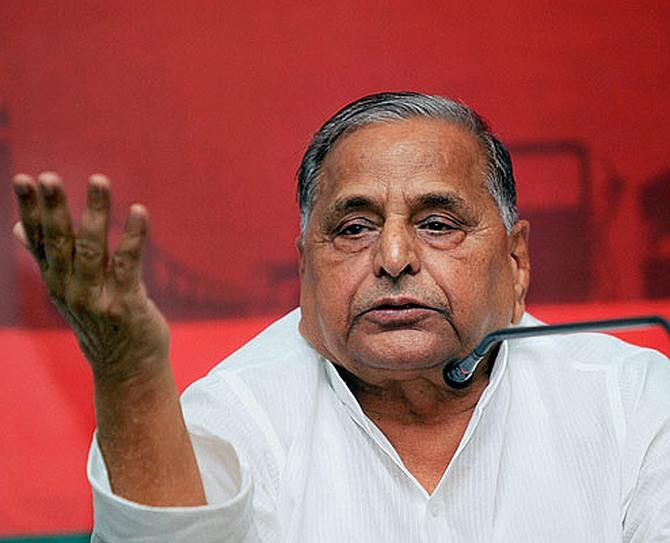 Following his expulsion on Sunday from the Samajwadi Party for six years, Ramgopal Yadav wrote an open letter to party chief Mulayam Singh Yadav in which he said that the latter was "surrounded by demonic forces".
In the letter, Ramgopal wrote: "Not sad that I have been expelled from the party but I am hurt because of the allegations that have been levelled against me. It is not a crime to meet leaders from any other political party in a democracy. Whether I am in SP or not I will continue to extend my support to Akhilesh Yadav till he becomes CM. Mulayam Singh Yadav is not just my elder brother but also my 'guru' in politics, currently is surrounded by evil powers."
Read the full text of the letter below:

Earlier in the day, Samajwadi Party state president Shivapal Yadav, who was sacked from the Cabinet by Uttar Pradesh Chief Minister Akhilesh Yadav, expelled Ramgopal while accusing him of being part of a conspiracy against the party.
"Ramgopal is involved with the BJP, he met BJP leaders thrice in the last few days. He is doing such things because his son Akshay Yadav and daughter-in-law are involved in a scam. To protect himself and his son they are planning conspiracy as per the direction of BJP," Shivpal told a press conference in Lucknow.
He said that Ramgopal is making the party weak, adding Akhilesh is not understanding the facts that who is with him and who is against him.
"They have created a group of goons, who trouble the people and create every kind of nuisance in the state. Ramgopal has always misused the name of Netaji. We had raised this issue at various party forums," he said.