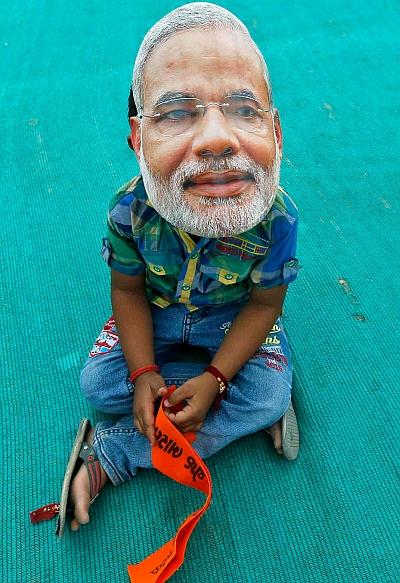 Over the last few weeks, Rediff.com has been reporting extensively on Prime Minister Narendra Modi's year in office.
We assessed the performance of prime minister and that of his ministers through a series of surveys aimed at gauging the national sentiment. Besides, our experts also evaluated the National Democratic Alliance government on various parameters.
Now, in this feature, we try to answer a commonly asked question: Has Narendra Modi delivered on the promises made in the run-up to the 2014 Lok Sabha elections?
We present our assessment of the government's promise versus performance. More importantly, we would like you to cast your vote at the end of every segment and tell us what you think of the government.