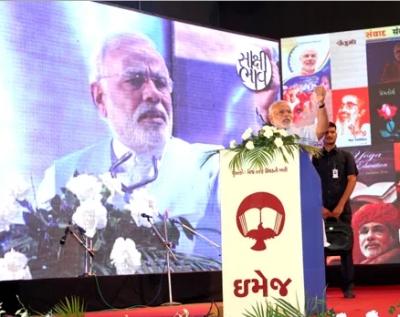 Communist Party of India – Marxist Politburo member Buddhadeb Bhattacharjee on Friday alleged that the Congress and the Bharatiya Janata Party were hand-in-glove and took anti-people decisions in tandem.
"Both the Congress and the BJP have the same policies on fuel pricing, food security and other anti-people policies," Bhattacharjee told a public rally.
The former West Bengal chief minister said that while the Left parties wanted fuel prices to be regulated by the government as it has a direct impact on prices of essential commodities , "Both the Congress and BJP supported deregulation of prices,"
Making an appeal to the people not to elect either the Congress or the BJP if they wanted to save the country's economy and the people, he said, "Their policies are pro-rich and favour only the capitalists at the cost of the poor of the country."
Taking on BJP's prime ministerial candidate Narendra Modi, he said, "Modi means riots. Do we want a government by those who indulge in rioting? "
Attacking the Trinamool Congress government in West Bengal, he said, "While no industries were coming up in the state and there was huge unemployment, this government was holding only festivals. It claims to have completed 99 per cent of the work, but what development has it done?"
Lamenting that the Singur Tata Motors project could not come up due to the Trinamool's agitation, he said, "It hurts when I see so many vehicles on the streets including Nano cars, but none is manufactured in our state."
Claiming that food prices were rising, he said, "Food prices are high, but the farmers are still not getting a good price for their produce."
He also alleged that law and order in the state was "at its nadir" and that incidents of crime against women had risen sharply.
Image: Gujarat Chief Minister Narendra Modi ' Photograph Courtesy: http://www.narendramodi.in/