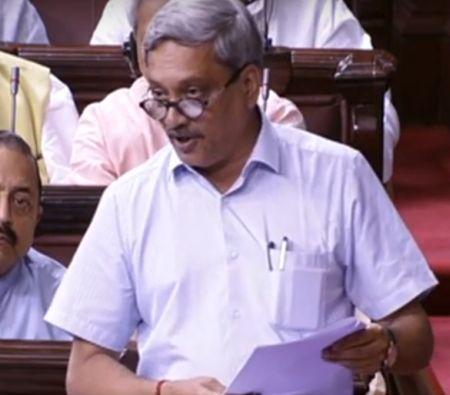 Prime Minister Narendra Modi on Thursday took to Twitter to laud Defence Minister Manohar Parrikar over his speech on the AgustaWestland VVIP chopper deal in Rajya Sabha.
Terming Parrikar's address to Rajya Sabha as one of the best speeches, the prime minister said that the Union Minister displayed the "best parliamentary traditions".
Modi tweeted that Parrikar "rose above politics and placed all relevant facts on the table".
Addressing the Rajya Sabha on Wednesday, the defence minister had said that the ongoing probe would focus on those named in the Italian Court judgment even as he suggested the role of an "invisible hand" in preventing a proper investigation earlier.
Replying to a debate in Rajya Sabha on the controversy surrounding the Rs 3,600 crore deal for 12 VVIP helicopters, Parrikar had said that there was a "relentless push" by the United Progressive Alliance to go in for the AgustaWestland choppers.
Narrating amid repeated disruptions the sequence of events related to the deal, he said the Central Bureau of Investigation had registered a case on March 12, 2013 but it did not bother to forward a copy of the FIR to the Enforcement Directorate for nine months.