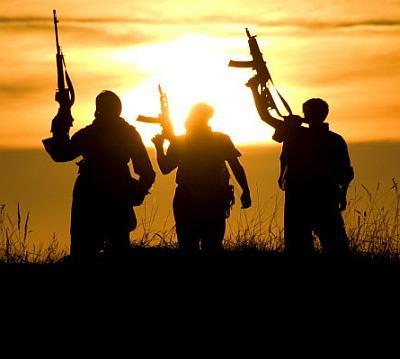 Prime Minister Narendra Modi has called for joint action to combat the menace of terrorism.

Addressing the Council on Foreign relations just before leaving for Washington to meet with US President Barack Obama, Modi said that terrorism should not be classified as good terrorism and bad terrorism.

"Terrorism has no borders, no ideology. Terrorism is something everyone in the world is troubled with. We need to take the issue of terrorism very seriously. I am sad to say that some countries have not been able to understand the evils of terrorism. It is our biggest challenge," he said.

He recalled that when he had met State Department officials in the United States way back in 1991 and told them about the issue of terrorism, his concerns were dismissed and he was told that basically it was a law and order problem for India.

'It is only after the 9/11 attack on the United that the US Officials understood that terrorism in the world is spreading,' he said.

He noted that India has been facing terrorism since the last 40 years.

He was quick to add that terrorism had been exported to India and that it was not home grown.

'I once told a CNN journalist, when asked
about the rise and effect of Al Qaeda in India, that India Muslims no doubt would defeat terrorism.'
Calling for cooperation to combat terrorism, Modi said: "The only way to defeat terrorism is not to close one's eyes because one likes a particular country, or take action as not likes, but to join hands in its fight."
"Terrorism is enemy of humanity and we need to come together to fight it. The only way, therefore, to tackle the challenge terrorism is to be convinced that all countries who believe in humanity should come together and join hands to stamp this evil," he added.
The prime minister called upon the world to adopt the mantra -- for prosperity for everyone and encouraging tourism -- to encourage people-to-people contacts.
"Terrorism divides and tourism unites, and we want that we should meet and get to know each other," Modi said.
He invited the distinguished members of the audience that included foreign policy experts and academics present to come and visit India to see first-hand how the country of 1.25 billion population was changing. border.
Please click here for full coverage on Prime Minister Modi's US visit