The Indian American community on Sunday gave a rousing reception to Prime Minister Narendra Modi at the Madison Square Garden in New York.

Here are some stunning glimpses of the colourful bash.
Moment # 1 Dancers perform the garba, a traditional dance from Gujarat -- Prime Minister Modi's state -- at Madison Square Garden. Photograph: Lucas Jackson/Reuters

---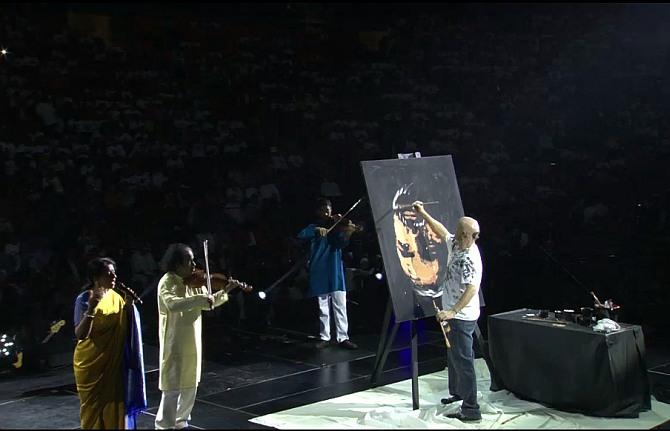 Moment # 2 An artist painting a picture of Prime Minister Narendra Modi while singer Kavita Krishnamurthy sings 'Vaishnava Jan'.
---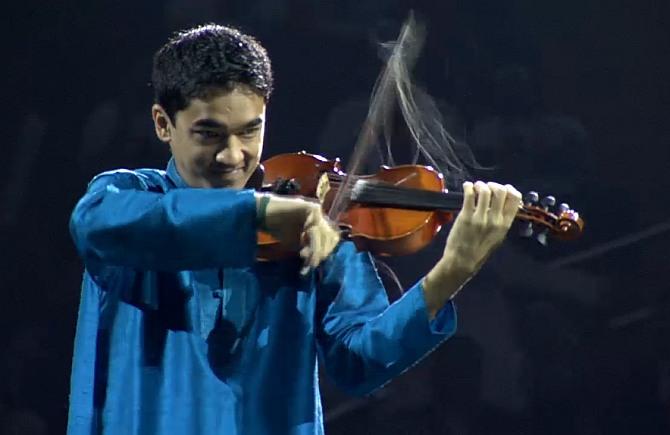 Moment # 3 Ambi Subramaniam breaking the strings of his violin during his enthralling performance with noted violinist and his father Dr Lakshminarayana Subramaniam
---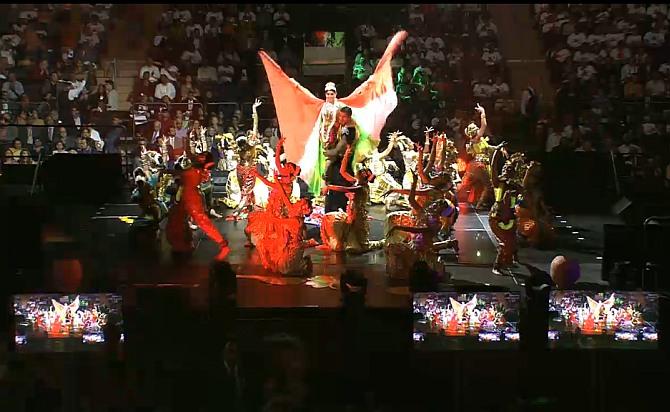 Moment # 4 Artists showcasing Indian culture
---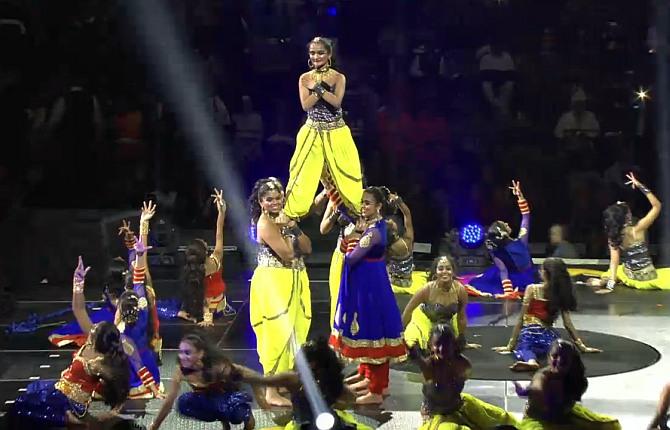 Moment # 5 Indian American kids dancing to Bollywood tunes
---


Moment # 6: Artists showcasing Gujarati culture