Ignoring concerns of the intelligence agencies, Prime Minister Narendra Modi on Friday announced that India will grant e-visas to Chinese tourists, making it the 77th country to get such a facility.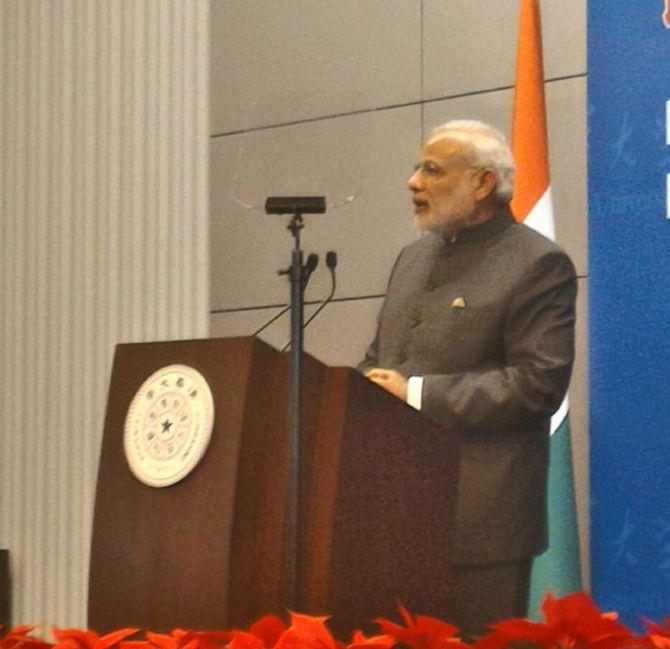 "We have decided to extend electronic tourist visas to Chinese nationals," Modi said addressing students and faculty at the prestigious Tsinghua University in Beijing.
His announcement came barely a few hours after Foreign Secretary S Jaishankar said "no decision has been taken yet" on granting e-visas to Chinese tourists.
When asked about extending e-visa facility to Chinese tourists, Jaishankar had said, "We are expanding it bit-by-bit (covering various countries). With regard to China, no decision has been taken yet."
Government sources dismissed apprehensions over the decision, saying the process of checks will be in place. They said the move was mainly aimed at removing middlemen.
Only a few days back, Minister of State for Home Affairs Kiren Rijiju had said in reply to a question in Parliament that the government has no plans to extend the e-Tourist Visa to Chinese nationals.
"At present government of India has not planned to extend the e-Tourist Visa (old name Tourist Visa-on-Arrival enabled with Electronic Travel Authorisation) programme to Chinese," he had said in a written reply.
Reportedly, the intelligence agencies had been opposing liberalisation of visa norms for Chinese tourists as they apprehended misuse like spying.
Under the e-visa system, an applicant receives an email authorising him or her to travel to India after it is approved and he or she can travel with a printout of this authorisation. On arrival, the visitor has to present the authorisation to the immigration authorities who would then stamp the entry into the country.
With the extension of e-visa facility for China, the total number of countries being provided the facility has gone up to 77 from a mere 11 countries in October 2014.
A total of 94,998 tourists availed of the e-Tourist Visa during January-April period this year as compared to 8,008 of during the same period last year, registering a growth of 1,086.3 per cent..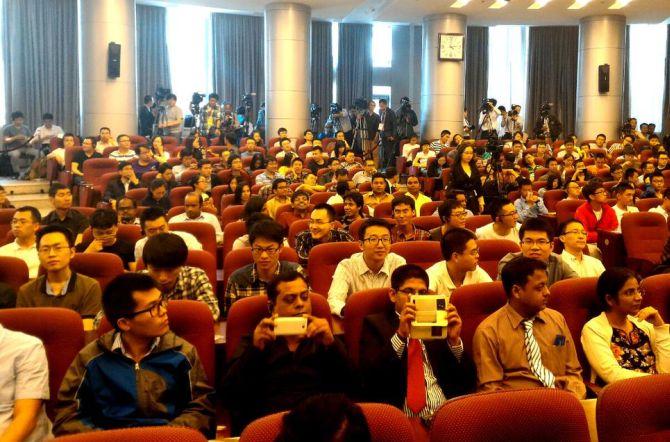 Last year 6,76,000 Indians have visited China, while only 1,74,000 Chinese had visited India in the same year, which shows a huge gap between inbound and outbound tourist flow between the two countries.
"We have been demanding extending visa-on-arrival facility for China for long and finally it happened today. It will be a boost for the tourism sector as the number of Chinese tourist arrivals will increase significantly," a senior tourism ministry official said.
Currently India is in the process of developing various circuits out of which Buddhist Circuit and Himalayan Circuit can be of great interest to the Chinese tourists coming to India.
India is also organising an exhibition of contemporary art in Shanghai in November this year.
2015 is being observed as a 'Visit India Year' by China and 2016 will be 'Visit China Year' by India.
"All these developments should encourage the people from China to visit India for tourism," the official said.
Beginning with just five countries like Japan, Singapore and New Zealand before the Commonwealth Games in 2010, government expanded the scheme six more countries including Vietnam and Philippines next year.
Click HERE for Modi's entire speech