Prime Minister Narendra Modi was accorded a grand reception at the Great Hall of People in Beijing on Friday when he arrived for talks with Chinese Premier Li Keqiang on the second day of his visit to China.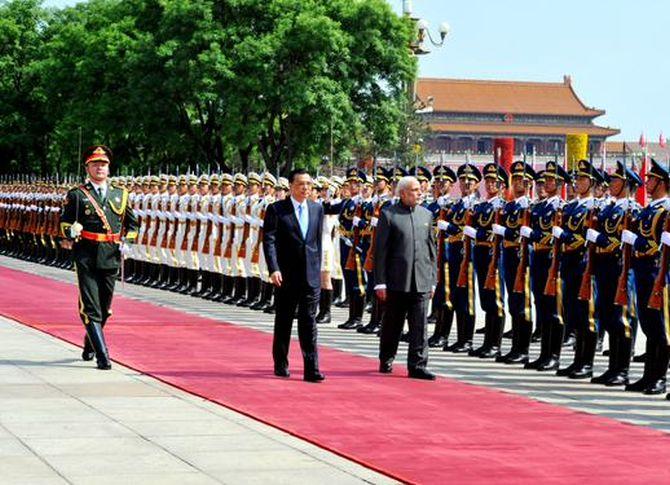 Prime Minister Narendra Modi being accorded the Guard of Honour at the Great Hall of People. He was welcomed to Beijing by China Premier Li Keqiang. Photograph: @PIB_India/Twitter
Together with Li, he inspected the guard of honour and then settled for formal talks with him during which the two sides were expected to discuss a host of issues including the border issue as well as Chinese investments in India.
Several agreements were expected to signed after Modi-Li talks.
This is the second round of talks Modi is having with the Chinese leadership during his current three-day China trip.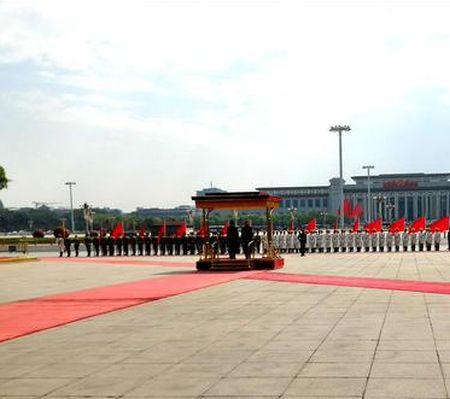 Modi inspects the Guard of Honour at the Great Hall of People. Photograph: PMO/Twitter
On Thursday, he had over five hours of informal talks with Chinese President Xi Jinping during which all the contentious issues including the border issue were discussed. Friday's talks were the extension of Thursday's Modi-Xi talks.
Modi arrived on Thursday last night from Xi'an. After series of meetings on Friday including an address to the students of Tsinghua university and attending the demonstration of Yoga-Tai Chi, the Chinese martial art, along with Li, he would head to Shanghai in the evening.
On Saturday, he would meet a number of CEOs of top Chinese companies, address India-China Business Forum, open the first Gandhian studies centre at Fudan university and address the Indian community in Shanghai after which he will leave for Mongolia.