Congress leader Rahul Gandhi on Sunday launched a fresh attack on the Bharatiya Janata Party, saying he is not afraid of the criticism against him as he asserted that it's a fight between courage and cowardice, and love and hatred.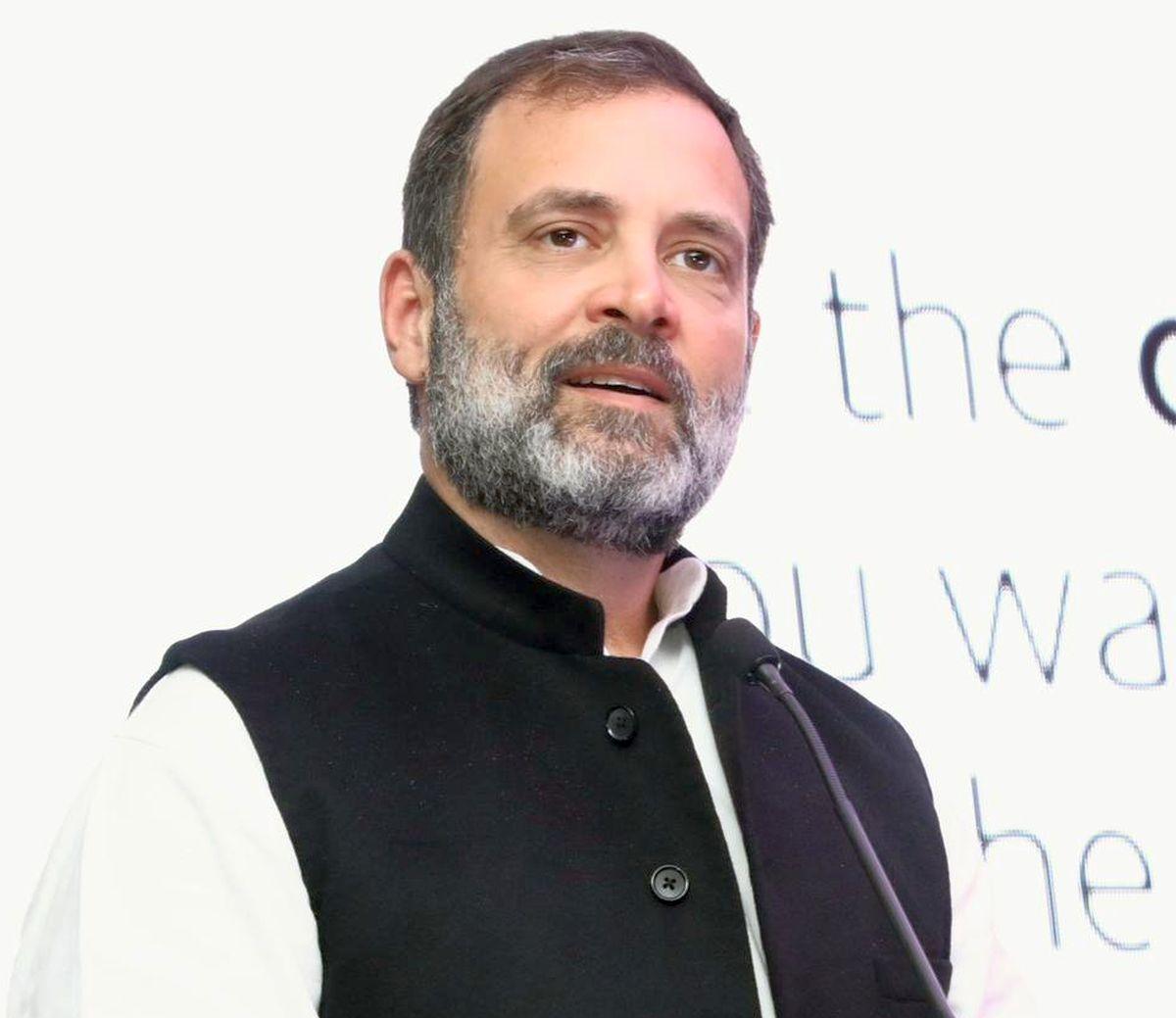 Gandhi, who is in London as part of a week-long visit to the UK, made the remarks during his interaction with the Indian diaspora, organised by the Indian Overseas Congress in London.
"The more they attack me, the better that is for me, because the more I understand... It's a fight between courage and cowardice. It's a fight between respect and disrespect, between love and hatred. As I said during the Yatra: nafrat ke bazaar mein, hum mohabbat ki dukaan kholne aaye hain (in a market of hatred, we want to set up a shop that spreads love)," he said, amid applause.
The 52-year-old Congress MP said he had been invited to deliver a lecture at the University of Cambridge and expressed his regret that an Indian political leader is unable to similarly freely address a university in India.
"It was a nice atmosphere (at Cambridge University) and it made me think, that an Indian political leader can give a talk at Cambridge University, Harvard University but he can't give a talk in an Indian university," said Gandhi, who was greeted with cheers and slogans of zindabad as thousands gathered for the conference themed around "Unity, Diversity and Inclusion".
"The reason is that our government simply does not allow any idea of the Opposition, any concept of the Opposition to be discussed. The same happens in Parliament House when there are important things we need to speak about, like demonisation, GST, the fact that the Chinese are sitting inside our territory… we are not allowed to raise them in the House," he said, amid chants of "shame, shame" from the estimated 2,000-strong crowd.
"It's shameful but it's true and this is not the India that all of us are used to. Our country is an open country, a country where we pride ourselves on our intelligence, respect each other's opinions, listen to each other and that atmosphere has been destroyed," he said.
Gandhi went on to reiterate that he was forced to undertake his 'Bharat Jodo Yatra', starting down south in Kanyakumari and walking around 4,000-km all the way up to Kashmir in the north of India, because all the institutions that protect democracy and allow an expression of voice have been "captured by the BJP".
He said his 'Bharat Jodo Yatra' was demonstrating to the whole country what the real India is about.
"What Indian values are? What our religions tell us? What our different languages tell us? What our different cultures tell us (that) we are one country with many, many different ideas. And we have the capability of living together harmoniously without hatred without anger without disrespect. And it's when we do that, we are successful. And that was the message of the Yatra," he said.
He switched between English and Hindi during his address and once again revived his concerns over India-China relations.
Attacking the BJP, the former Congress president said, "On the other side, we have an ideology of hatred and violence, a disrespectful ideology that attacks people because of their ideas. And you must have noticed one thing that this is in the nature of BJP and the RSS."
"If you notice the statement of the Foreign Minister, he said China is much more powerful than us. To think China is more powerful than us, how can I pick a fight with them? At the heart of the ideology is cowardice," he said, referring to External Affairs Minister S Jaishankar's reported remarks during an interview.
The BJP has accused Gandhi of maligning India on foreign soil while praising China.
Gandhi's remarks at Cambridge University that Indian democracy is under attack and several politicians, including himself, are under surveillance, has triggered a political slugfest with the BJP accusing him of denigrating India and asking if Gandhi was working as an agent on the payroll of an agency to bring down the country.
The event was organised by the Indian Overseas Congress (IOC) UK chapter, which introduced Gandhi as the "next prime minister of India" and called upon the diaspora supporters to back the party's vision unleashed by the Bharat Jodo Yatra.
"No one has accomplished such a long yatra and looking ahead to 2024 (general elections), the diaspora will play a major role in it. And, by filling this largest hall available in west London from different parts of the UK, that support is visible today," said IOC UK President Kamalpreet Dhaliwal.
"India's future lies in the idea of India that the Congress party has," added Sam Pitroda, adviser to former prime minister Manmohan Singh.
Gandhi is set to conclude his UK tour this week with an event in the House of Commons complex hosted by UK Opposition Labour Party veteran Indian-origin MP Virendra Sharma and will also address the Chatham House think tank in London on geopolitical issues.