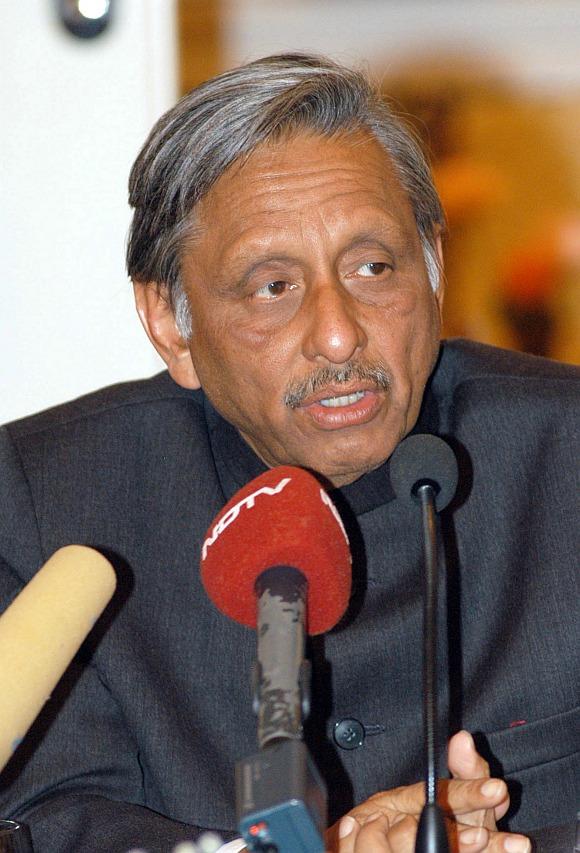 In remarks that are likely to stoke a controversy, Congress leader Mani Shankar Aiyar on Friday mocked Narendra Modi's prime ministerial ambitions and said a place will be identified for the Gujarat chief minister to distribute tea in New Delhi.
"I promise you in 21st Century Narendra Modi will never become the prime minister of the country. ...But if he wants to distribute tea here, we will find a place for him," Aiyar said at the venue of the All India Congress Committee meeting.
He later said he has been misquoted on the tea-stall remark. He said he never made those statements but stands by a comment he made earlier that the BJP has a PM candidate who does not know economics or history or law. He said his statement on Modi was distorted.

Modi has a development model that does not include SC or STs.
Aiyar's remarks comes against the backdrop of Modi's reference to his own socio-economic background and humble origins at rallies while targeting the Gandhi-Nehru family.
Modi has said that people who are ruling at the Centre "don't know what poverty is all about, but I know it."
The Gujarat chief minister has often said during his rallies that he was born in a poor family, and have seen and lived in poverty. "I have sold tea at the railway station and in running trains ...those selling tea in trains know more about railways than the minister," Modi had said at a rally in Patna.
When he was six years old, Modi helped his father sell tea to passengers whenever an odd train came into the small Vadnagar station in Gujarat, according to a book titled The anatomy of Narendra Mod -- the man and his politics authored by Nilanjan Mukhopadhyay.
Earlier Samajwadi Party leader Naresh Agarwal had also made similar remarks against Modi, saying that a person who used to sell tea cannot have a national perspective.
"Narendra Modi wants to become a PM. Someone rising from a tea shop can never have a national perspective. Like, if you make a sipahi (constable) as kaptan (superintendent of police), he can never have SP's approach but will have that of a constable," Agarwal had said in Hardoi in Uttar Pradesh.

Omar slams Aiyar for mocking Modi's humble origins
Jammu and Kashmir Chief Minister Omar Abdullah criticised Aiyar for "mocking" at the "humble" background of Modi, saying such remarks would not help the United Progressive Alliance's campaign.
"Modi has a lot of negatives but his humble origins are a positive some of us can't claim. We aren't helping our campaign by mocking him," Omar wrote on micro-blogging website Twitter in an apparent reference to the Congress leader's remarks.