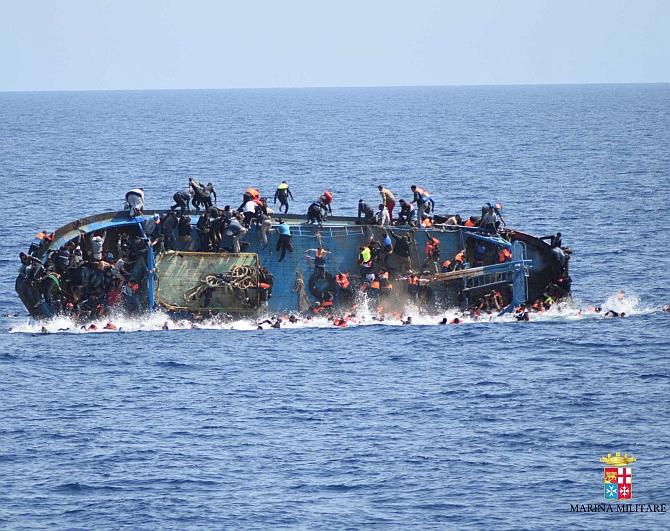 The bodies of 117 refugees have been recovered in the Mediterranean sea after a smuggling boat carrying mainly African migrants capsized off the coast of Libya.
In a separate massive search-and-rescue operation in the open sea saved 340 people and recovered nine bodies.
The two sinkings were the latest deadly disasters for refugees and migrants hoping to find better lives in Europe, and came in addition to the over 1,000 people who drowned since May 25 while attempting the perilous, lengthy journey across the sea from North Africa to Europe's southern shores.
In Libya, at least 117 bodies -- 75 women, six children and 36 men -- were pulled out from the waters near the western city of Zwara, Mohammed al-Mosrati, a spokesman for Libya's Red Crescent, told AP. All but a few were from African countries. The death toll was expected to rise. No lifejackets were seen on photos Red Cross photos of the bodies.
Libyan coast guards found the vessel drifting on Thursday but believe it may have capsized the previous day with an unknown number of people on board.
William Spindler, a spokesman for the United Nations refugee agency, noted new and far riskier tactics being used by traffickers.
The second boat capsized on May 26, drowning what his agency estimated was around 550 migrants.
Image used for representation purpose only