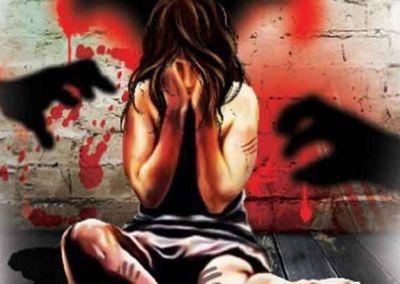 One of the Mewat gang rape victims has alleged that their attackers were cow vigilantes but the Haryana police on Saturday said no evidence has so far come to fore suggesting that the four accused arrested in the case were part of any cow protection group.
The family of the victims alleged that they had informed the police personnel about the cow vigilantes but they chose to ignore it.
"They (attackers) asked us 'you eat cow meat'. We said 'no'. They then said 'you eat cow meat'. They said 'we are killing you because you eat cow'. We told this to the police but they are not doing anything," one of the two victims said.
A couple was murdered and two girls from the family allegedly gang-raped after the accused had barged into their house in the wee hours on August 25 in a village in Mewat district.
"I need justice. They have killed by son and daughter-in-law. They have gang-raped my grand-daughters. The way police has behaved, we have no hope," said the father of the slain man.
Police, however, said that the investigation in the case is still on and so far they have not found any link with cow vigilantes.
"So far there is no such evidence of them (accused) being cow vigilantes or being part of cow vigilante group," Inspector General of Police, South Range, Rewari, Mamta Singh said.
Singh said that the case has been recommended to be transferred to the Central Bureau of Investigation.
On August 28, Haryana Police had arrested four youths in connection with incident.
The accused had also ransacked the house, an isolated structure located in the middle of farmland, and fled with some valuables including cash.
After committing the crime, the accused had tied the injured with ropes and escaped from the spot. Some residents living nearby found the injured after which the police was informed.
---
Beef found in all Mewat samples, says Haryana minister
Facing flak over biryani checks in Mewat ahead of Eid, Haryana minister Anil Vij on Saturday said all seven samples were found containing beef and questioned how the Opposition, which had backed the law banning cow slaughter, could object to its implementation.
Insisting that the issue should not be linked to a particular community, he said, "We are not against Muslims," and added that samples can be lifted from anywhere in the state and not just Mewat to implement the law.
The minister said a proper process was followed to collect samples of biryani and test them for beef in a state laboratory.
"All seven biryani samples tested positive for beef. The tests were conducted at the laboratory in Lala Lajpat Rai University of Veterinary and the Animal Sciences, Hisar.
"The samples were lifted under the supervision of a veterinary surgeon. A proper procedure was followed to test them. The tests were conducted by an expert. She has submitted her report," Vij said.