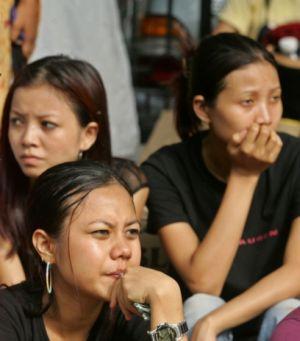 The Meghalaya government on Tuesday condemned attempts by Assam-based satellite television channels to create rift between different communities living in Assam and Meghalaya by spreading "unfounded" rumours.
"The Government of Meghalaya condemns unequivocally such nefarious attempts to create unnecessary misunderstanding and tension between different communities and groups," a government spokesperson said.
He said this was done with the intent of causing unnecessary fear and alarm among the public and creating or promoting enmity, hatred and ill-will between the communities of two neighbouring states, who have always lived in peace and harmony.
State Home Minister Roshan Warjri convened an urgent meeting with senior government officials and the police to review the situation.
"It was found that the news carried by the aforesaid TV channels was completely unfounded and based on rumours," he said.
Preliminary investigation revealed that the news channel had tried to connect two incidents that took place at different locations in the state capital, but didn't have any linkages between them, East Khasi Hills district SP M Kharkrang said.
Last week, there was a scuffle at the North Eastern Hill University (NEHU) in which four students were assaulted by miscreants inside the campus forcing the authorities to tighten security and assured installation of CCTV cameras within the campus, he said.
On Monday, several migrant labourers at the construction sites of IIM and NIFT in New Shillong Township were pushed back to Assam after they failed to prove their identities and having no work permits issued by the authorities concerned here, Kharkrang said.
"The citizens of the state are requested to remain calm and not to be swayed by rumours such as these," district deputy commissioner Cyril V D Diengdoh said.
Earlier, several students' bodies Assam and Meghalaya have also blamed trouble mongers and Assam-based satellite channels for spreading rumours about the alleged eviction of Assamese-speaking people from Shillong.
"There was confusion and panic created in both states after a satellite TV in Assam reported that Assamese-speaking people were being evicted from Shillong," North East Students Organisation chairman Samuel Jyrwa told reporters here after a meeting with several other organisations from Assam and Meghalaya.
Trouble mongers are to be blamed for spreading rumours and using the media to create panic among students and the people in both states, he said.
Shillong Socio Cultural Assam Students Association general secretary Krishna Kant Borah also blamed trouble mongers for spreading rumours, creating panic among the students.
"We (students from Assam) are safe and secure and the reported matter, showcased by the media (in Assam), were totally false," he said.
NEHU Assam Students Association (NASA) general secretary Rishikesh Rajkhowa urged the media to "first verify the news before releasing it."
Image used only for representational purposes