A golden pheasant has become a star in China because people think he has the same hairstyle as Donald Trump.

Pictures of the bird became widely shared on Chinese media after a journalist from Hangzhou took a picture of the male bird and pointed out the 'striking similarity' between him and the US President-elect.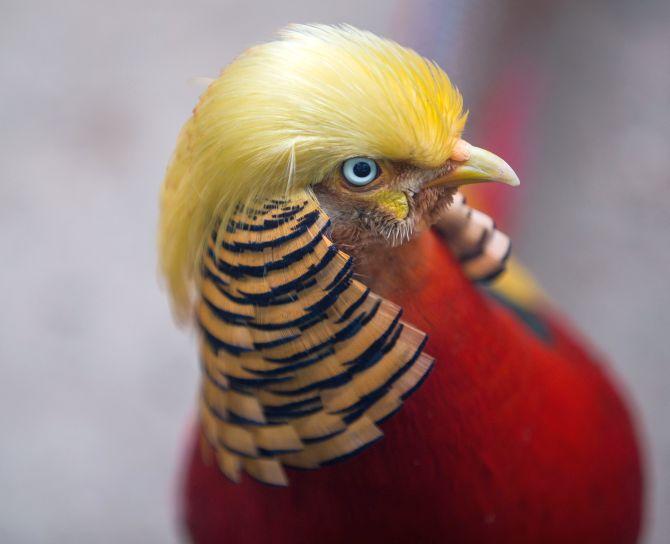 IMAGE: The golden pheasant resembling US president-elect seen at Hangzhou Safari Park in Hangzhou, Zhejiang Province, China. Photograph: Stringer/Reuters
Gao, the keeper of the bird, said that he was surprised to hear the news, however he had begun to notice the resemblance between the two.
The supposed similarity had Chinese netizens in stitches, as Shanghaiist noted.
"Trump should financially support this bird until he graduates from university," one social media user said.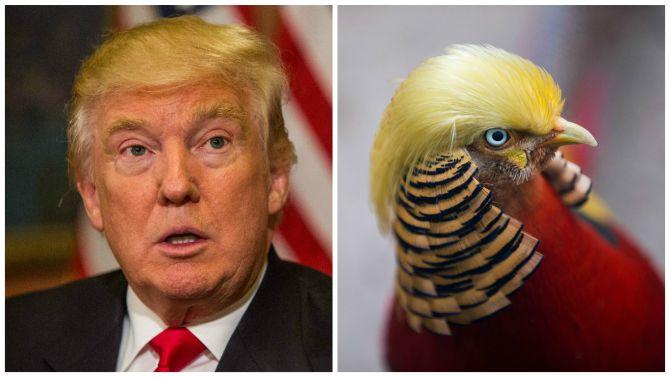 IMAGE: Spot the similarities. A lot of social media users have said that other than the hair, the bird and Trump also have similar eyes.
Another Sina user joked: "As a matter of fact, the pheasant is better looking than Trump."
One person said on another Chinese news site QQ.com: "Not only does the pheasant's appearance looks like Trump, its facial expression looks like Trump's too.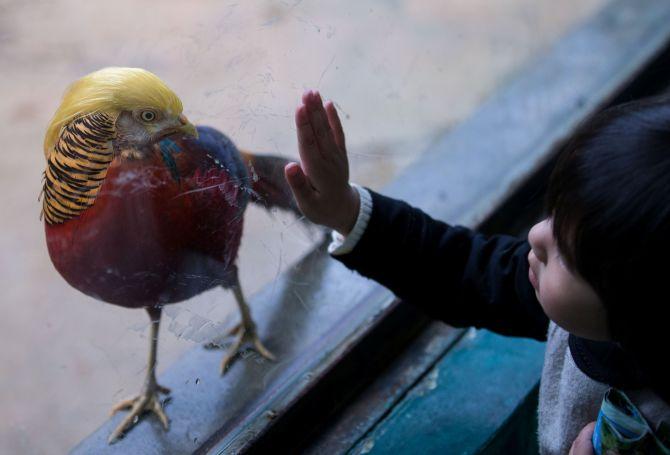 IMAGE: Visitors have begun thronging the zoo after it was noted that the bird resembled Trump. Photograph: Stringer/Reuters
"Look at its eyes, they are very similar [to Trump's]. The only difference is the man doesn't have a beak."
Tensions are already on the rise in China, now that a Trump administration is imminent. Whether this bird with fuel this tension has yet to be seen.