His career as a bureaucrat has been somewhat colourless, which suggests his current elevation is simply a matter of being at the right place at the right time.
Aditi Phadnis and Shikha Shalini report.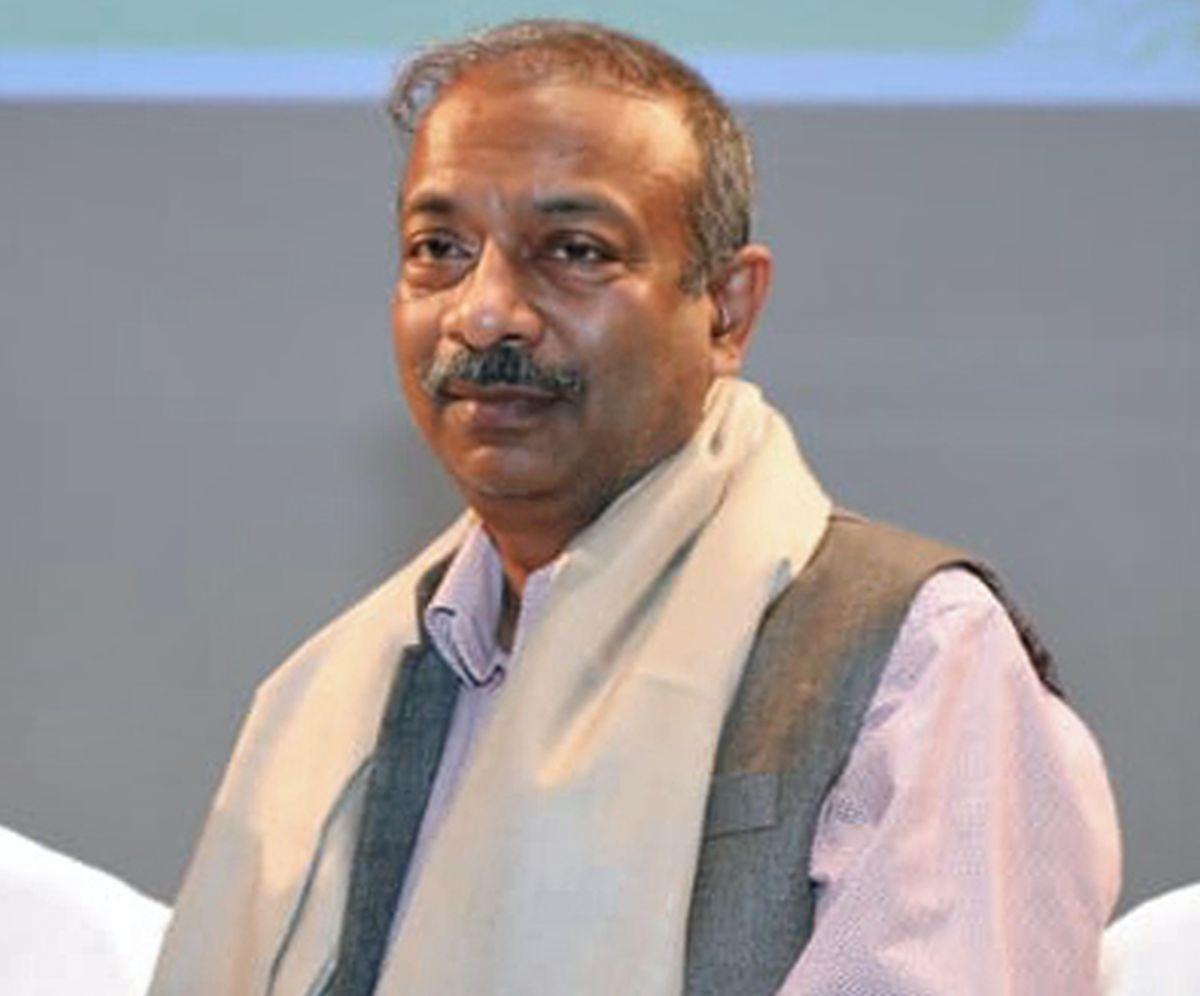 India in 1996 was in turmoil. Corruption was the most used word that year and the reputation of almost every national political party was tainted by it, said Sumit Ganguly, professor at Indiana University and respected India expert.
The Jain hawala scandal would eventually throw up the names of 115 politicians who were suspected of having taken bribes.
Among the accused were three members of then prime minister P V Narasimha Rao's Cabinet as well as Opposition leader L K Advani.
In Bihar, a corruption scam was just beginning to unfold.
In 1996, then state finance secretary V S Dubey ordered district magistrates and deputy commissioners of all districts to go into how money -- vast amounts -- was withdrawn from the state treasury and where it went.
Then deputy commissioner of West Singhbhum, Amit Khare, was among the first off the bat. He raided the office of the animal husbandry department at Chaibasa.
This yielded a huge cache of documents showing illegal withdrawals and revealed a nexus between officials and suppliers.
At the heart of the scam was fodder meant for animals, procured by the government and to be given to farmers.
There was no fodder, only cash withdrawals.
The Patna high court ordered the Central Bureau of Investigation to take over the probe after a public interest litigation case was filed by then state Bharatiya Janata Party president Sushil Kumar Modi and then BJP leader Saryu Roy.
Their advocate was Ravi Shankar Prasad.
Former chief minister Jagannath Mishra and then chief minister Lalu Prasad were named in the CBI chargesheet.
The rest is history.
Amit Khare's role in the case that sent Lalu Prasad to jail was almost incidental.
The real push in the scam came from his senior, Dubey, who had much to lose by acting but acted nevertheless.
Dubey declined to speak to Business Standard about his colleague.
"He (Khare) is more than 10 years my junior. It would not be appropriate for me to comment on him," Dubey said.
Roy said he was "pleasantly surprised" to hear that Khare had reached the pinnacle in his bureaucratic career -- advisor in the prime minister's office.
"There is no doubt he had a sharp mind. But he had one quality that I sensed: satyam bruyat, priyam bruyat, na bruyat satyam apriyam (Speak the truth that is pleasant. Never speak the truth that is unpleasant)," Roy told Business Standard.
Roy recalls that the first reports on the case were carried by local newspapers.
"Any collector would have done what he did. After all, the orders came from his seniors. But yes, there were others who could have acted and didn't. He did," Roy said.
If bureaucrats are supposed to be faceless, Khare (60) fits the bill perfectly.
His peers agree that his integrity is unquestionable. But most feel his career as a bureaucrat has been somewhat colourless, which suggests his current elevation is simply a matter of being at the right place at the right time.
Sushil Modi disagrees: "He is extremely honest and a performer. In 2000, when Bihar was bifurcated, he went to the Jharkhand cadre. We had a different set of documents about Laluji's collusion in the scam. He did not act in alliance with us. But those raids added weight to our court case."
Much of Khare's subsequent career was spent in education.
He was principal secretary (2004-2008) to the late Ved Marwah when the top cop was posted as Jharkhand governor.
But before and after, he spent nearly 16 years of his tenure in the IAS in postings in the ministry of human resource development in one or the other capacity.
He missed becoming chief secretary of Jharkhand.
Interestingly, his longest unbroken tenure in the MoHRD was during the United Progressive Alliance years.
He was joint secretary, higher education, from 2008 to 2014.
He became secretary, department of higher education, in 2019 -- the post from which he retired in 2021.
His appointment in the PMO could mean education could become the Modi government's signature theme in 2024 -- just as the Ujjwala Yojana and other welfare schemes were earlier.
Storm clouds are gathering over the National Eligibility cum Entrance Test (NEET), spearheaded by Tamil Nadu's Dravida Munnetra Kazhagam government which had made the abolition of NEET a manifesto promise ahead of the assembly elections on grounds that NEET puts students who have not studied in English-medium schools at a disadvantage.
The DMK is trying to make common cause with other Opposition parties and it will need both political and administrative acumen to fix the problem.
The PM has hired an advisor, it is generally thought, to help him out.
Amit Khare could be the go-to man for education.