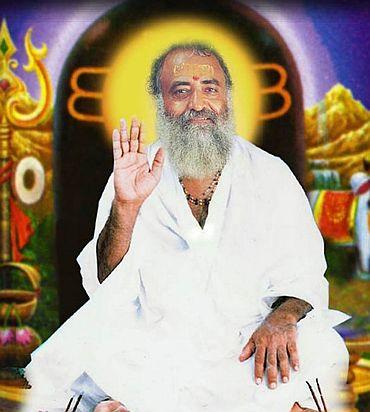 Denying the controversial remarks of spritual Guru Asaram Bapu about the Delhi gang-rape victim, his spokesperson Nilam Dubey on Monday said that the media has created the whole issue by misquoting 'Bapu'.
Reacting to the ongoing controversy and countrywide criticism over the statements, Dubey said, "Bapujee never made such statements. He just asked his women followers to avoid such situation anyhow, while he was addressing a 'satsang' here soon after the incident."
"He was only suggesting that women should try their level-best to come out from such situation by using diplomatic ways. We request the media not to distort the statement, this will dissolve such a sensitive issue," said Dubey.
"Yes, he said that the girl had made a mistake by taking an empty bus in night. If she had taken 'matra-diksha', the God might have saved her anyhow," she added.
Asaram has landed himself in a controversy over his remark that the December 16 Delhi gang-rape victim is as guilty as those responsible for the barbaric sexual assault on her.
According to media reports, the self-proclaimed godman further said that he is against harsher punishments for the accused as the law could be misutilised.
The spiritual guru's remark comes at a time when the entire nation is mourning the death of the 23-year-old brave heart who died in a Singapore hospital 13 days later after the heinous crime.