The Godfather is dead
Legendary Hollywood star Marlon Brando, most famous for his role as  Don Corleone in the record busting 1972 classic The Godfather, passed away on Friday after a long illness. He was 80.
Born on April 3, 1924 in Omaha, Nebraska, Brando starred in more than 40 films, including On the Waterfront and The Wild One in which he starred as a gang leader.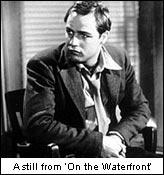 Brando made his debut as a paraplegic in The Men in 1950. It was reported that the actor, 26 years old at that time, prepared for the role by lying in bed for a month in a veterans' hospital.
In the very next year, he earned the first of four consecutive best actor Oscar nominations for his role as Stanley Kowalski in Elia Kazan's big screen version of A Streetcar Named Desire opposite Vivien Leigh.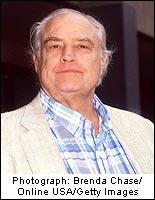 But it was as Terry Malloy in On the Waterfront that got Brando his first Oscar in 1954. Many believed that the versatile actor should have bagged a second one for his portrayal as the misunderstood rebel in The Wild One.
His portrayal of Don Corleone, however, netted Brando his second Oscar.
Brando's most controversial role was in Last Tango in Paris, based on a book of the same name written by Jean Paul Sartre.

A ladies man, one of Brando's five wives was an Indian born actress Joan O' Callaghan. Her real name was Anna Kashfi. Callaghan had a brief film career with some of Hollywood's top names in works as the The Mountain with Spencer Tracy, Battle Hymn with Rock Hudson and Cowboy starring Glenn Ford and Jack Lemmon.

Brando also refused to accept his second Oscar, instead sending one Sacheen Littlefeather. Thought to be a Native American spokeswoman, she later turned out to be a Hispanic actress,.

At the podium she delivered a speech on behalf of Brando attacking the US government's history of crimes against the native population.

Nominated for Oscar
A Streetcar Named Desire (1951)
Viva Zapata! (1952)
Julius Caesar (1953)
Sayonara (1957)
Ultimo tango a Parigi -- The Last Tango in Paris (1972)
A Dry White Season (1989) -- Supporting actor
Won
On the Waterfront (1954)
The Godfather (1972)


External Links:
Broken Brando faces £11m debt apocalypse
Remembering Brando
Quotable quotes of Marlon Brando
Marlon Brando: An American Hero
Time 100: Marlon Brando profile
Brando's fact sheet
Center of the Storm
Know all about Marlon Brando
How to make a score
Marlon Brando profile

Agencies