A witness in the 2008 Malegaon blast case, who had allegedly booked a hotel room for the accused days before the incident, turned hostile before a special court in Mumbai on Friday.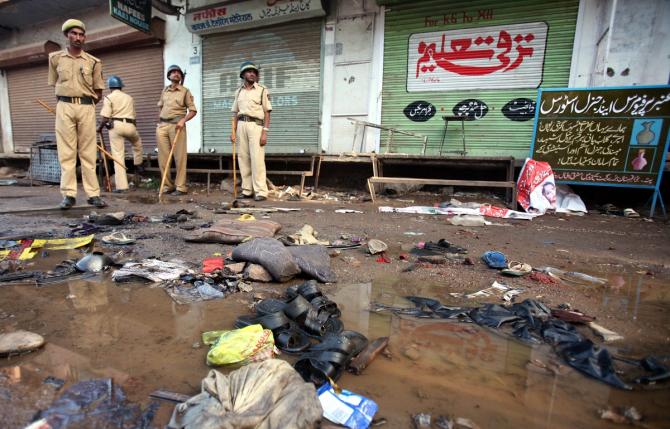 He became the 32nd witness to be declared hostile in the case, in which Bharatiya Janata Party MP from Bhopal Pragya Singh Thakur is one of the key accused.
The witness, who worked at a hotel in Madhya Pradesh's Indore, had in his statement to the Anti-Terrorism Squad claimed that he had booked rooms for the accused in the case.
However, during his deposition before special NIA judge AK Lahoti on Friday, the witness said he doesn't remember what he told the probe agency.
Following which, the court declared him hostile.
The court has examined 307 witnesses until now.
Six people were killed and more than 100 injured on September 29, 2008, when an explosive device strapped to a motorcycle went off near a mosque in Malegaon town in north Maharashtra, some 200 km from Mumbai.
The ATS probed the case initially before the National Investigation Agency took over.
A total of seven accused, including Thakur and Colonel Prasad Purohit, are facing trial in the case.