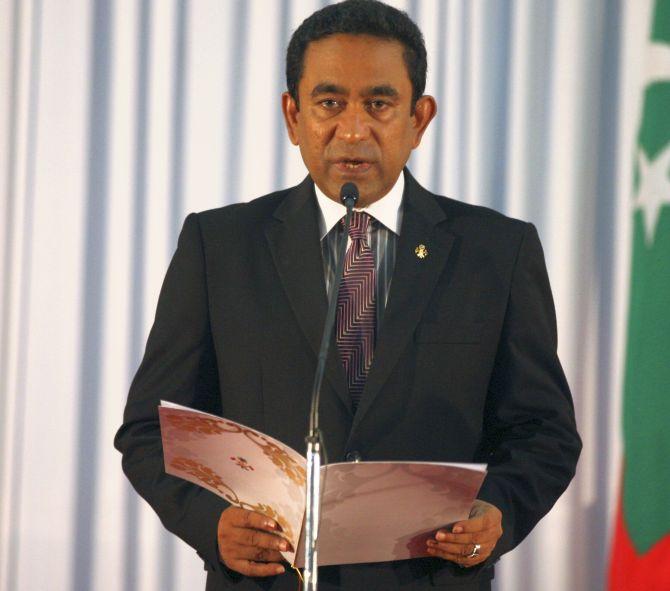 Maldives President Abdulla Yameen on Thursday lifted a 45-day state of emergency which had outlawed protests amid a political crisis in the country.
"Though there still exists a diminished threat to national security... in an effort to promote normalcy, the president has decided to lift the state of emergency," Yameen's office said in a statement.
Yameen declared the state of emergency on February 5 for 15 days after the country's top court ordered him to free high-profile dissidents from jail.
It was later extended for another 30 days, deepening the political crisis in the Indian Ocean archipelago of 340,000 Sunni Muslims.
During the emergency, the current administration arrested the chief justice, another Supreme Court judge and former president Maumoon Abdul Gayoom on allegations of attempting to overthrow the government.
Thursday's statement defended the emergency measures, saying they had been precipitated by a "constitutional crisis" created by the two judges.
It added that they had "conspired with political actors... (to) overthrow a lawful government, and whose actions constituted an imminent threat to national security".
With inputs from agencies