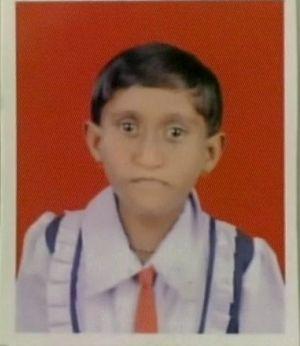 A class 5 girl student died of heat stroke on Tuesday after repeated trips to nearest hand pump in drought-hit Beed district of Maharashtra.
The unfortunate incident occurred when Yogita Ashok Desai had gone to fill water from the hand pump, which was 500 metres away from her house.
She was suffering from dysentery for the past few days and the five trips that she made to fetch the water proved fatal for the 12-year-old.
Doctors said that she died of a heart attack and dehydration.
"There is a severe water crisis. She had gone to fetch water, where she felt giddy and collapsed," Ishwar Desai, Yogita's uncle, told NDTV.
Meanwhile, another water train, carrying 25 lakh litres of water reached Latur on Wednesday.
"It's a big relief and people were eagerly waiting for this 50-wagon Jaldoot Express," said Latur Mayor Shaikh Akhtar to ANI.
The water reserves in Marathwada dams have gone down to 3%, and of the 11 major dams in the region, seven have zero live water storage.
Experts feel that if the current situation persists, Marathwada will soon head towards desertification.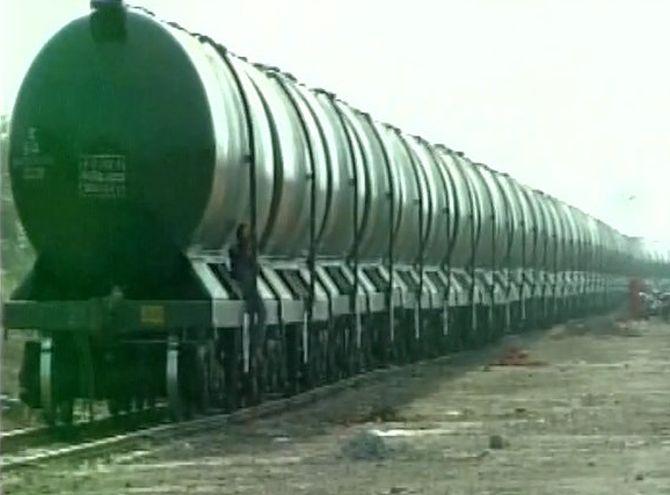 IMAGE: A 50-wagon water train, carrying 25 lakh litres of water reached Latur on Wednesday. Photograph: ANI_News/Twitter
"Marathwada is heading towards desertification. In fact, there are possibilities of desertification if present situation continues. Situation is serious in Osmanabad, Beed and Latur. Six projects have completely dried up," water expert Pradeep Purandare told ANI.
In the wake of drought situation, the Maharashtra government has decided to ban digging of borewells below 200 feet to check further depletion of ground water.