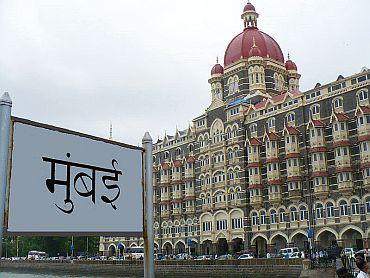 The Maharashtra government has proposed to the Centre a dedicated marine police force to secure its 720-km long coastal area in the backdrop of 26/11 attacks.
"Chief Minister Ashok Chavan, during his recent visit to New Delhi, met Union Home Minister P Chidambaram and proposed the separate force of marine police to guard the coastal area of the state," Additional Chief Secretary of Home Department, Chandra Iyengar said on Tuesday.
There is a need of about 1,500 marine police to patrol the entire coastal area of the state and also deal with security and crime issues, Iyengar said.
"The marine police could be headed by Inspector General of Konkan, as the region has the biggest coastal area of the state," the official said.
Concerned about the coastal security of Mumbai port post-26/11 attacks, Chavan also suggested a plan of Rs 300 crore to the Union Home Minister.
"In Mumbai, only the Gateway of India is being used for most of public and goods transportation, which is posing a security threat. It is also the favourite tourist destination," she said.
The government wants that the other unused ports on Mumbai's coastal line like Mazgaon, Bandra, Vasai, Versova should be opened to disburse the crowd at the Gateway of India.