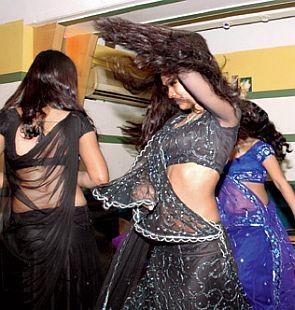 Maharashtra assembly on Friday passed a Bill to extend the ban on dance performances at high-end hotels and other public premises, bringing to end a protracted legal battle of the government over the issue which had generated a heated debate on moral policing.
In 2005, in a controversial decision, dance performances in the bars in the state had been banned, but performances at three-star and higher-standard hotels had been exempted. The government could not defend this discrimination when the ban was challenged before the court.
With the passing of the Bill, the dance performances will also be banned in three-star or above hotels. The ban will also cover drama threatres, cinema halls, auditoriums, sports clubs and gymkhanas, where entry is restricted to only to its members.
The Maharashtra Police (second amendment) Bill which prevents licenses for dance performances in three star and five hotels was passed without discussion in the lower house on Friday.
"Dance performances of any kind or type will be banned in restaurants, permit rooms or beer bars, three-star or above hotels," Home Minister R R Patil told the assembly. "It is difficult to monitor and prevent what happens in the dance bars and the government has decided to do away with the legal lacuna on the ground of which the Supreme Court had struck down the 2005 order of the government to ban the dance bars," he said.
This is to protect the prestige of women, public morality, Maharashtra's culture and atrocity against women for commercial gains and to maintain law and order, he added.
The government was open to suggestions to ensure that the act will stand in the court of law, Patil said. The Supreme Court had last year ruled that the bar dancers can resume working after bars get back their licenses for performances. The apex court upheld the Bombay high court's ruling that the ban violated the constitutional right to earn a living.