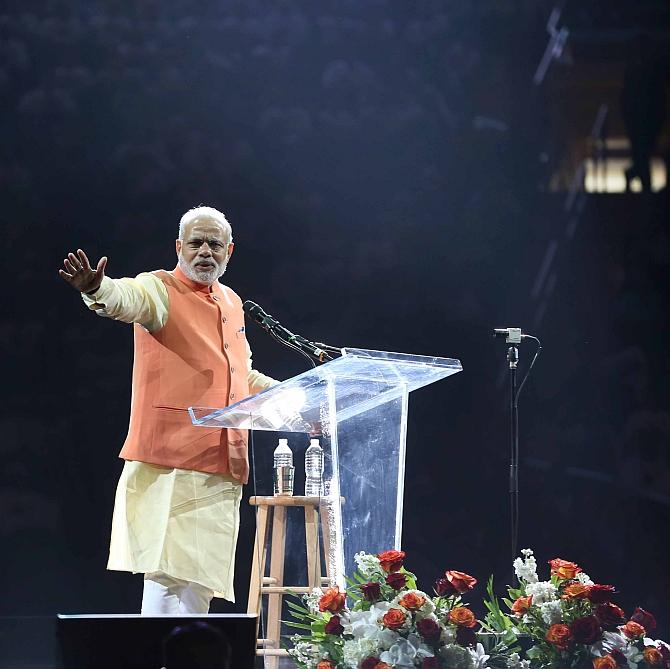 About 10,000 people, Grammy award-winning South African flautist Wouter Kellerman, a unique fusion of Zulu and Indian dancing along with local yoga exponents will be part of a welcome reception in Johannesburg for Prime Minister Narendra Modi during his visit next week.
"South Africa and India are intertwined through a sense of cultural kinship and affinity and of course our shared history," said internationally renowned South African-Indian choreographer Jayesperi Moopen, who is coordinating the entertainment function for the welcome reception for Modi on July 8.
"This shared history and heritage has created unique dance forms in the 156-year history of Indian South Africans, where classical movements of Bharatanatyam and Kathak have fused with the traditional rhythms of Africa dance, bringing together synergies of these rich heritages," Moopen said.
"This visit is a timely one for South Africa, the African continent and India, as for the very first time, an Indian head of state will address a public gathering of this magnitude on South African soil," said Raman Dhawan, the chairman of the South Africa Welcomes Modi Committee, comprising a host of community organisations and volunteers.
"Since the launch of the online portal two weeks ago, the rush to register for this prestigious event, has seen almost 10,000 people registering to attend, confirming that South Africans are eagerly anticipating" the prime minister's address, Dhawan said.
He stated that the seminal nature of Modi's visit cannot be understated.