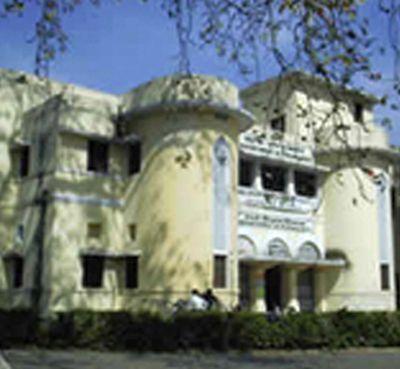 Lucknow University was closed on Wednesday till further orders after a group of students protesting over admission to the new academic session attacked teachers, injuring over a dozen of them, officials said.
LU vice chancellor S P Singh said the youths claimed they were from the Samajwadi Party.
"Over a dozen teachers were injured in the incident. I might have also been attacked by them but my colleagues saved me and I reached my office," he told reporters.
"All those involved in the incident were not LU students, and were anti-social elements and outsiders claiming themselves to be SP workers. There were 25-30 such persons involved in the attack," he said.
"The University has been closed sine die and the counselling going on for the admissions has also been stopped. We are going to lodge an FIR in this connection against those whom we identify," the VC said.
When asked when the university planned to reopen, the VC said, "It has been closed till further orders."
Among the teachers injured are proctor Vinod Singh and chief provost Sangita Rani, university officials said. Some university guards were also hurt.
"Three persons have been arrested in this connection. We are awaiting a complaint by the university administration," Trans Gomti SP Harendra Kumar said.
A group of over 20 ex-students had been protesting on the campus since Monday, alleging that they were denied admission to the postgraduate courses because they had taken part in an agitation against Uttar Pradesh Chief Minister Yogi Adityanath.
They had allegedly obstructed Adityanath's convoy and waved black flags at it in June last year, opposing his visit to the campus. The police had then arrested 11 students.
Most of the students who took part in the protests against Adityanath last year were members of the left-wing All India Students' Association and the Samajwadi Party's student wing Chhatra Sabha.
Two candidates, Pooja Shukla and Gaurav Tripathi, had also begun an indefinite hunger strike demanding admission of all students who took the entrance test last month, and whose results were allegedly held back for waving blacks flags at the CM.
Pooja Shukla was among those who had waved black flags at the CM's convoy last year. When asked about the row over admissions, the VC said, "There are laid-down procedures for admission to the university. It can not be given against norms."
The LU Teachers Association has called for a meeting on Thursday to discuss their next course of action.