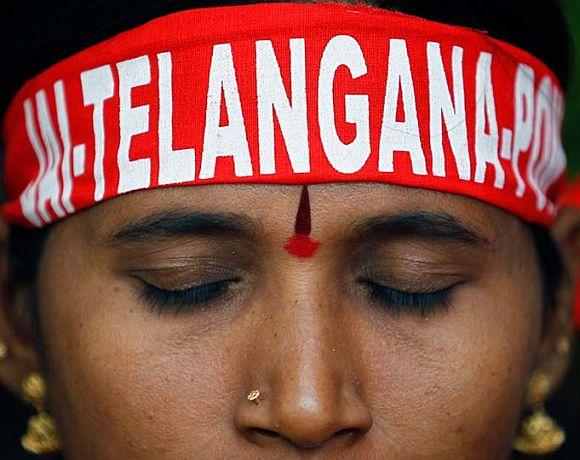 Telangana Rashtra Samiti, headed by K Chandrasekhar Rao, will form the government in Telangana, after results revealed that the party won 63 seats to clinch power in the 119-member assembly in Telangana.
Many Congress leaders fell by the way side, including Telangana Pradesh Congress Committee president Ponnala Lakshmaiah who lost by more than 40,000 votes. Among the TRS winners are K Taraka Rama Rao, who emerged victorious in Sircilla in Karimnagar district with a margin of over 49,035 votes. Etela Rajender from the TRS won from Huzurabad with a margin of over 56,000 votes against his nearest rival K Sudhakar Reddy of Congress.
In Medak, M Padma Devender Reddy of TRS defeated actor-turned politician Vijayashanti by over 39,000 votes. Ch Madan Reddy of TRS also won by over 14,000 votes against former minister V Sunitha Laxma Reddy of the Congress in Narsapur.
After winning, the Telugu Desam Party president N Chandrababu Naidu congratulated K Chandrasekhar Rao for his party's victory. Noting that the TDP-BJP combine won more seats in Telangana than the Congress, Naidu said people did not trust the ruling party despite its claims of granting statehood to the region.