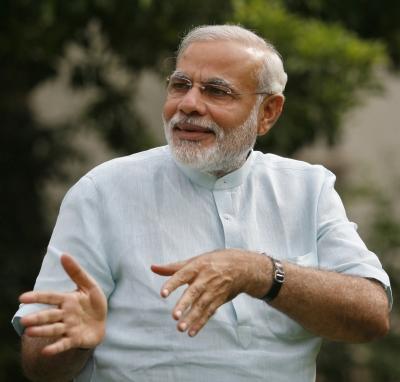 With the exit polls predicting Gujarat Chief Minister Narendra Modi led National Democratic Alliance government at the center, not only have the Bharatiya Janata Party leaders started allocating portfolios but also revealing their priorities for the next government.
Rajasthan Education Minister Kalicharan Saraf has said that if Modi becomes the prime minister of India, then his life history will be included in the school syllabus of state government schools.
Special Coverage: Election 2014
The education minister has also made it clear that if the NDA forms the government, then there would be amendment made in the Right to Education Act.
While speaking to reporters, Saraf said that it is not only the jurisdiction of Gandhi-Nehru family legacy to be included in the school curriculum. So, if Modi becomes the prime minister, then his life story would be taught in schools across Rajasthan. He also added, "Along with Modi, Morarji Desai, Charan Singh and Atal Bihari Vajpai's life stories will also be taught."
The minister also mentioned that the NDA government will bring in major changes in the RTE act. According to the existing act, students from class I to VIII cannot be refused to be promoted to the next class despite poor results. However, post amendment, teachers will be able to refuse promotion to those who fail their assessments. He also pointed out that an alternative board at for class VIII would also be set up.
The RTE Act is one of the flagship schemes of United Progressive Alliance government and the two major highlights of the act was to give 25 per cent reservation to Below Poverty Line students in private schools and not to fail students from class I to VIII.
However, Congress leaders feel that the statement is premature.
"Until now, Modi is just a chief minister of a state and if life histories of chief ministers are included into school curriculums than students would have to read encyclopedias. And when work done by him in Gujarat is included in this proposed curriculum, then people will also ask about his handling of the 2002 Gujarat riots. So first let him do some social work for the people of country. Only then such a thing can be thought of," said Rajiv Arora, senior Congress leader.