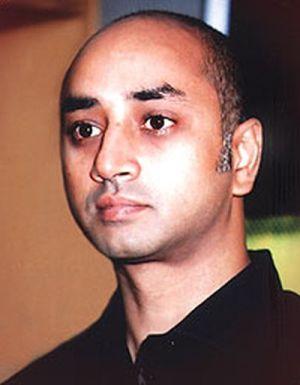 It is not just film stars who are spicing up the poll scene in Andhra Pradesh, but also corporate honchos who are jumping on to the political bandwagon to try their fortunes in Lok Sabha and assembly polls.
The latest to throw his hat in the ring was Galla Jayadev, vice chairman and managing director of Amara Raja Batteries Limited, who joined the Telugu Desam Party. He is tipped to be the party's candidate from Guntur Lok Sabha segment in the coastal region.
"Politics is not a way or means to strengthen our business, but I see it as a way to make a change and bring better value and accelerate the processes of development," said Jay Galla, as he is better known in corporate circles, as he formally joined forces with N Chandrababu Naidu last week.
TDP also had a prize catch as his mother and former minister Galla Aruna Kumari also embraced the party by severing her decades-old ties with Congress.
Jayadev, a native of Chittoor district in Rayalaseema region, was instrumental in the shaping of the employment intensive 'Rajiv Yuva Kiranulu' project and also played a key role in spearheading regional development initiatives when he was heading Andhra Pradesh chapter of Confederation of Indian Industry.
Recently, A Ayodhya Rami Reddy had resigned as the executive chairman and director of Ramky Infrastructure Ltd nursing political ambitions.
An engineering graduate with more than 30 years of experience in the business field, Reddy has built an infrastructure conglomerate now valued at around Rs 5,000 crore. He is also set to join YSR Congress Party of Y S Jaganmohan Reddy, son of late Chief Minister Y S Rajasekhara Reddy and contest from a constituency in coastal Andhra region.
Noted industrialist Kanumuru Raghurama Krishnam Raju, a close relative of Rajya Sabha MP KVP Ramachandra Rao, is also slated to take a political plunge and planning to contest from Narsapuram Lok Sabha constituency on BJP ticket. He was earlier closely associated with YSR Congress.
Andhra Pradesh political arena is already crowded with businessmen-turned politicians such as L Rajagopal (Congress) of Lanco group, Nama Nageswara Rao (TDP) of Madhucon, Y S Chowdary (TDP) of Sujana Group, G Vivekanand (TRS) of Visaka Industries, T Subbarami Reddy (Congress) of Gayatri Group and Kavuri Sambasiva Rao (Cabinet Minister) of Progressive Constructions.
Earlier in January, Lanco Group CEO (Business Development) Naga Prasad Kandimalla left the organisation and joined the TDP to pursue a full-time political career.
When contacted, Kandimalla said he would contest in elections if the party asked him to.
Hailing from a backward class community in Telangana region, Kandimalla is currently heading 'Telugu Sanketika Nipunula Vibhagam' (Telugu Technical Professionals Wing) of TDP. He is also the chief coordinator of the 'Bring back Babu' campaign (projecting Chandrababu Naidu as the best bet for development of the state).
Koneru Prasad, chief of Trimax Group has joined YSR Congress Party and is tipped to be the party's candidate for Vijayawada Lok Sabha seat.
Said to be a close confidante of Jaganmohan Reddy, Prasad was arrested by the CBI in 2011 in connection with APIIC-Emaar case. He was later released on bail. He expressed confidence that he would come out clean in the case.
Image: Amara Raja Batteries Limited vice chairman and managing director Galla Jayadev