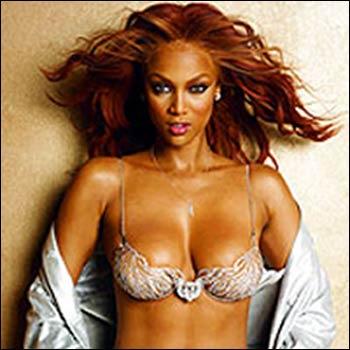 This one is truly uplifting.
Supermodel Tyra Banks is modelling Victoria's Secret's Heavenly '70s Fantasy brassiere, containing 2,900 diamonds set in 10-karat white gold, adding up to 112 carats in lift.
The $10 million creation is from jewellery designer Mouawad.
The brassiere will be featured in Victoria's Secret's Christmas catalogue.
This is Banks' second time introducing the dream brassiere, an annual event for nine years.