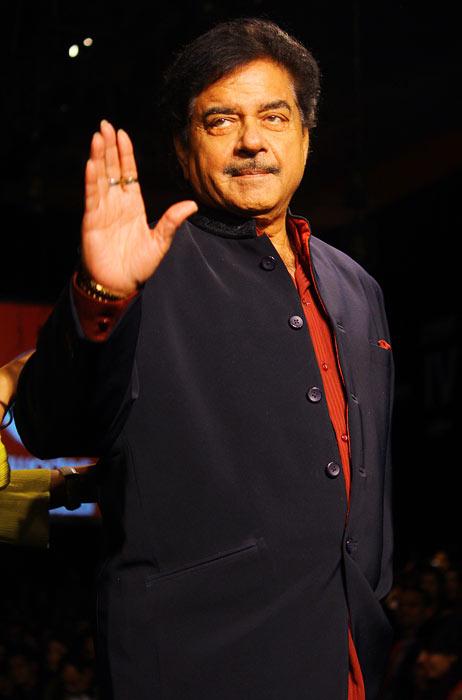 Senior Bharatiya Janata Party leader Kailash Vijayvargiya has done it again. This time he has likened sulking party MP from Patna Sahib Shatrughan Sinha to a dog. The leader landed himself in another controversy on Monday, barely 24 hours after the National Democratic Alliance was humiliated in the Bihar assembly polls.
The dog analogy was used by Vijayvargiya, a BJP general secretary and a party strategist for the Bihar polls, days after he was forced to withdraw his controversial tweets targeting Bollywood actor Shah Rukh Khan.
Vijayvargiya was asked to comment on Sinha's remarks that the poll outcome could have been different had he been projected as the chief ministerial candidate and that those responsible for NDA's defeat 'should be taught a lesson'.
"When a car moves, a dog runs along with it too. The dog believes that the car is moving because of it. This party is not dependent on one person, there's a whole organisation and hierarchy here. Those who are out of it were on a 'maun vrat' (keeping mum) and now they are speaking," Vijayvargiya, a former minister in Madhya Pradesh, said.
The dog analogy was being used by a BJP leader for the second time in recent weeks after Union minister V K Singh did so over the incident in Faridabad where two Dalit children were burnt to death.
Vijayvargiya said Sinha's identity in politics is because of the BJP and he alone should decide on his loyalty to the party.
"Shatrughan Sinha's identity in politics is because of the BJP and BJP's identity is not because of him. How much loyal he should be towards the party, must be decided by him. It is for him to decide whether he wants to harm the party from which he got so much. I disagree with his remarks," he said.
Vijayvargiya went on to say that a person is assessed by how he or she behaves during a victory or loss.
"Honest workers of a party work hard for it irrespective of whether it wins or loses. People are identified by their conduct after winning or losing. Everbody's character is being exposed whether it is Shatrughan Sinha or anybody else," he said.
Sinha, who has been severely critical of BJP leadership, particularly those in the Bihar unit, after he was left out of the campaign for the assembly polls, said he was 'deliberately sidelined'.
"I am not bragging, but I do feel that when the laadla (darling) of Bihar people, the dhartiputra (son of the soil) and the original 'Bihari babu' was deliberately sidelined, it definitely had an impact. I can't say how much difference it could have made, but I can definitely say that it must have made some difference. We could have got more seats than what we have got," he said.
The NDA got just 58 seats in a 243-member assembly.
Earlier, Vijayvargiya had dubbed Shah Rukh as 'anti-nationalist' for his 'extreme intolerance' comment.
"Shah Rukh lives in India, but his soul is in Pakistan. His films make crores here but he thinks India to be intolerant," Vijayvargiya said in a series of tweets amid mounting concerns over the 'climate of intolerance'.
The BJP leader later withdrew his tweets after coming under fire.