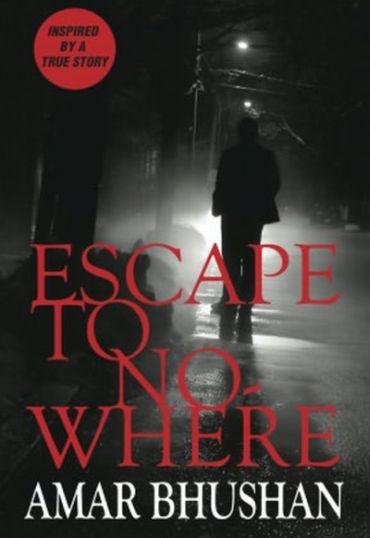 Indian national Kulbushan Jadhav has been sentenced to death by the Pakistani military for being a RAW agent.
Jadhav was arrested last year from restive Balochistan with a false passport in the name of Husain Mubarak Patel. Pakistan quickly declared the ex-Indian Navy officer as an Indian spy and imprisoned him. According to Mumbai Mirror, Jadhav was arrested after the Pakistani Intelligence Bureau after he was found talking in Marathi in his phone conversations. The prosecution launched against him concluded today with Jadhav being sentenced to death.
Not many Indians know how RAW functions, or what life in India's external intelligence agency is like. This is what former Research and Analysis Wing officer Amar Bhushan told Rediff.com in 2012.
---
Former Research and Analysis Wing officer Amar Bhushan's book Escape to Nowhere is nothing short of a thriller. It presents a scary picture of what happened or even happens within India's elite intelligence agency.
Here is what the book is about in brief. In May 2004, Rabinder Singh, a joint secretary at RAW referred to as Ravi Mohan in the book, disappears from New Delhi despite being under the radar 24/7. He is said to have made a safe get away and it was discovered that he had flown into the United States under the protection of the Central Investigation Agency -- the agency he was actually working for.
Although this book is meant to be a fiction inspired by real-life incidents, it shows how he managed to escape and the manner in which some higher officials wanted to bury the episode so as not to jeopardise Indo-US ties.
Bhushan, who served as special secretary in the cabinet secretariat before his retirement in 2005, is referred to as Jeevnathan in the book. He tells the story about how Jeevnathan is informed by a whistleblower about the suspicious behaviour of Ravi Mohan (Rabinder Singh). He also states about the manner in which a source in the agency in Kathmandu confirmed his escape with the help of the CIA station chief there.
Rediff.com's Vicky Nanjappa interviewed Bhushan.
For how long have you been planning on writing this book?
For seven years, I had deliberated on whether or not to write this story. I was worried it may appear to be a flash back to an incident of spying that was not too long ago. There was a concern of how to tell this story without violating the provisions of the Officials Secrets Act. One day an officer asked me to take a look back at my experience of handling cases of espionage and also reflect upon whether was a reward to perusing such cases doggedly. I was scared to hear the officer and I wondered if the officer was suggesting that the subversion of officers would be contained as a matter of policy while the secrets of a country made its way into the hands of unauthorised persons. It was then that I started writing this story.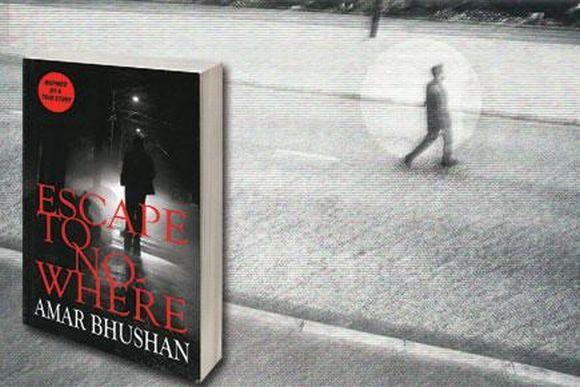 'The agency is not a state within a state'
Are you convinced about the decision? How has your book been received?
Yes, I am convinced that it ought to have been written. From the bureau a couple of them have read the book and commented profusely on it. The younger lot who were not involved in all this are quite excited. However, while there are comments no one asks me questions. I did not want it to be addressed only by the intelligence and the media. I wanted everyone to read it so that they have no false notions about the agencies that we have.

I want people to understand that the agency is not a state within a state. It is like any other institution. However, it is not like an (Salman Khan-starrer) Ek Tha Tiger story. My story does not have a happy ending. Mohan did manage to escape.
There are many questions that have been raised after this book.
My idea was to write a truthful account, point out the constraints and how difficult it is to take major decisions in the agency. Many have pondered as to why Mohan was not bumped off or why he was not caught and interrogated and thrashed. I do not want to respond to everything. The book says it all.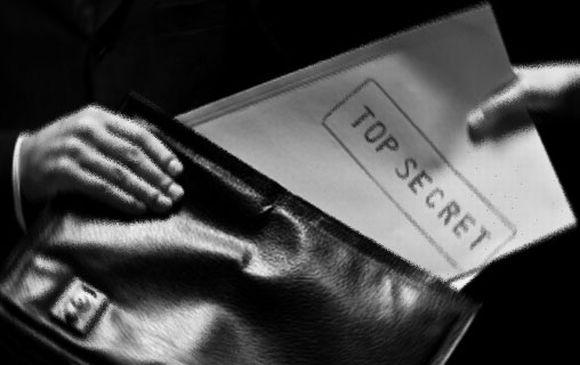 'We too do the same thing with other agencies'
Wasn't there an option to arrested Rabinder Singh?
The option to arrest him was there from day one. It is not something that is coming out of the blue. I have explained every detail in the book. Let the reader decide now.

He was a CIA agent. Is this not a startling enough fact?

See, this is nothing new. We too do the same thing with other agencies. Why are our agents stationed all over the world? It is a part of the game and each one uses such things for their benefit. One should not get startled with these facts and remember if we are not doing the same then it is our failure.

You have embarked upon something very risky. These are details which are preferably kept under the wraps.

I found it important that I bring all this to the limelight. I had to go through a lot of pain in producing this account. I ensured that the names were not revealed and this was done for the safety of those officers who were part of it. There are many such secrets and it remains in the library. No one will ever know that things happened.

There are a lot many things and no one can have access to such information. What has happened previously or subsequently was not possible for me to put in 300 pages. Basically what I intended to do was to send a message to the officers and those aspiring youngsters wanting to join the agency to be aware of the dangers.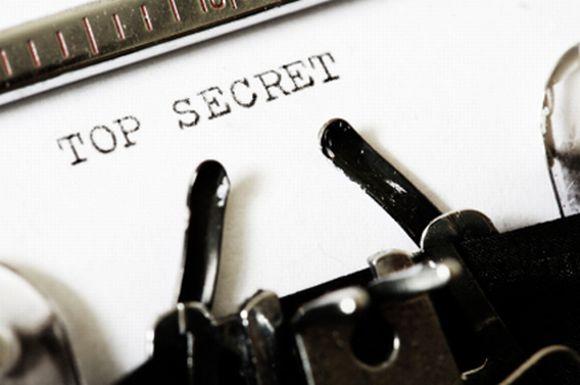 'One should remember that that the RAW is not in Mars'
How have you coped with the pressures after such an expose?
One needs to stand firm. There are pressures and constraints everywhere. One should remember that that the RAW is not in Mars. The entire political and administrative system is like this. We need to have people who will stand up to the pressure and fight. One may win or lose, but that ought not to bother you. People tell me I still survived despite all this and they say I must be lucky.
Is there another book on its way?
I need a good feedback first. Let people question and raise issues. I am not looking for encouraging feedback and I do not mind that if the feedback is accusatory. But let people debate it and if this happens then there will be another book for sure.
The norm everywhere -- be it a private organisation or something as big as the RAW -- is to shove things under the carpet when they cannot deal with a problem. Do you think this would happen to the issues that you have raised in your book?

This is a menace and happens everywhere. No one wants to address the problem or even want to be seen as corrupt. Everyone wants to keep things under the wraps. A person working in an agency would need the support of the institution so that he can support himself and also his family. This is where the problem begins and people tend to swim with the tide. This is what bothers me no end. However, I am great optimist and I have never believed that India is short of people who can lift the country up.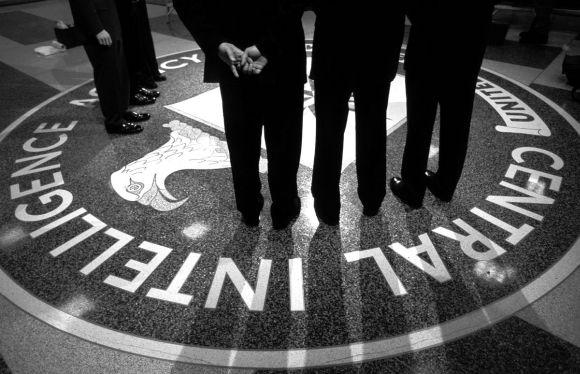 'Sometimes people get away, sometimes they get caught'
V K Singh, a former officer in the Intelligence Bureau, says that you are to be blamed for the slip-up in Rabinder's case.
I have not read what V K Singh had to say. All I can say that is that you may serve in this organisation all your life and you would know just 10 per cent of what is happening. This guy comes here on a 3-year deputation and he seems to have knowledge of everything. He is commenting on something that he has never been a part of. All through the book I have mentioned what my reaction was. Lastly this officer's interaction with me was barely three hours in three years and this topic was not even discussed. If he presumes something and writes about it then I have nothing to comment.
Your book suggests a CIA hand. What does this do to the relationship between the two countries?

We call it loosely as honesty of thieves. We know that and we too do it all the time. Sometimes people get away, sometimes they get caught. There is no harm that has been caused to the relations. We know the area of operation and there are areas in which we cooperate with other agencies. That is where I mention in the book that the fallacy should be broken.

If we are improving our relations with Pakistan that does not mean we stop all operations. Both should work in their own way. There is a difference between diplomacy and intelligence. If we are not allowed to do this taking into consideration relations, then there will be a time when there is nothing to work on. Diplomatic relations are the job of the MEA.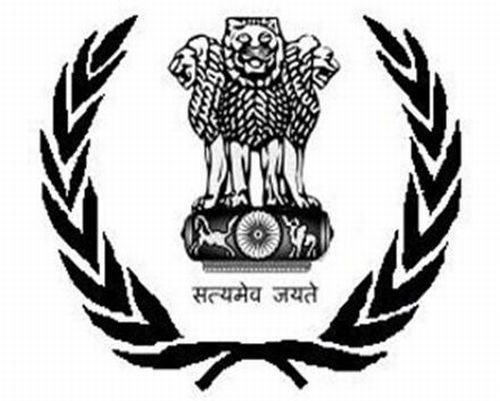 'RAW is the only organisation that gives you freedom to work'
Do you think Rabinder Singh should be termed a traitor?
He should be. In our view, he was an espionage agent. I am not aware of where he is now.
Did he pass on any information that was critical to our security?
I have given a few details. Some information has gone no doubt about that. He handled a very low-profile charge, but he did keep talking to officers and tried to find out many things. He was never considered to be a bright officer.
This is quite a sad picture of the agency that has been portrayed. Would you want to work with RAW if given a chance again?

I can tell you from my experience that if ever I got to work again it would be with the RAW. It is the only organisation that gives you freedom to work. There is absolute democracy where you can argue, counter argue, protest irrespective of seniority provided you have the metal. If one wants to operate like an average bureaucrat then RAW is not the place to be.

It gives one absolute freedom to operate. I could not serve elsewhere. I have a lot of satisfaction in what I did at the agency. I am a happy person today and that is because I am an optimist.

Does the RAW need more accountability?

I have a notion about accountability. One needs to be accountable to one self. All the officers who worked for me were accountable and I never let them down and they never did that to me either. Accountability would also depend on who is the head of the organisation.