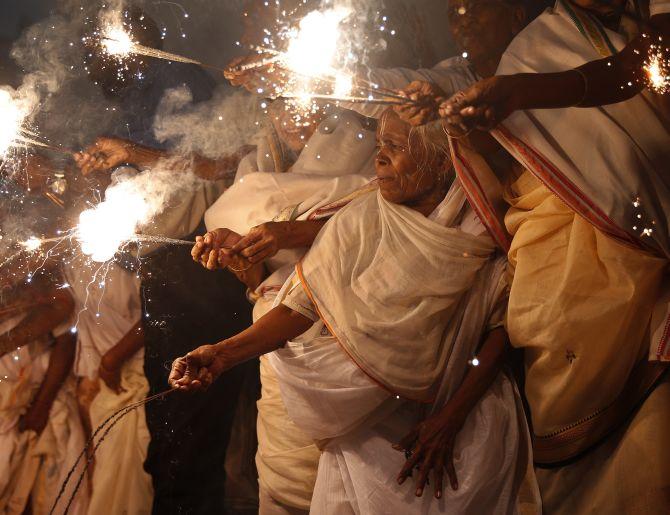 In an attempt to lift their spirits, the widows of Vrindavan began their Diwali celebrations on Wednesday at the banks of Yamuna.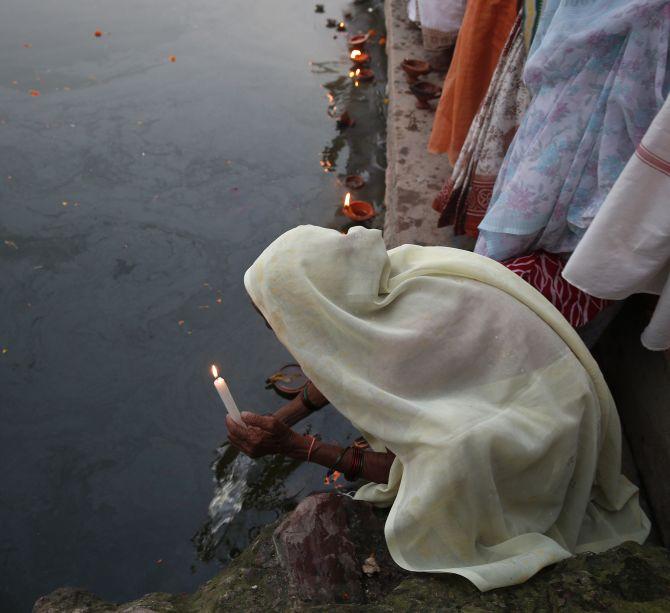 The widows, who have continued to defy the age-old traditions by celebrating not only Diwali but Holi and Raksha Bandhan, besides taking part in Durga Puja in West Bengal, lit the lamps to ward off darkness in their lives.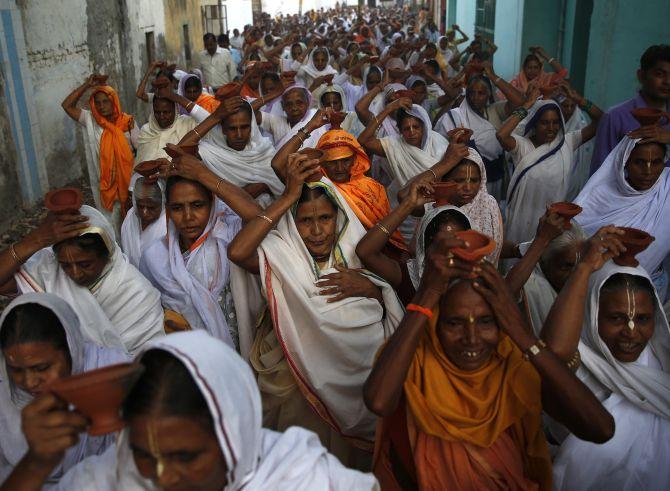 Over a thousand widows participated the march to the river bank, raising awareness about the need need for the river's cleanliness.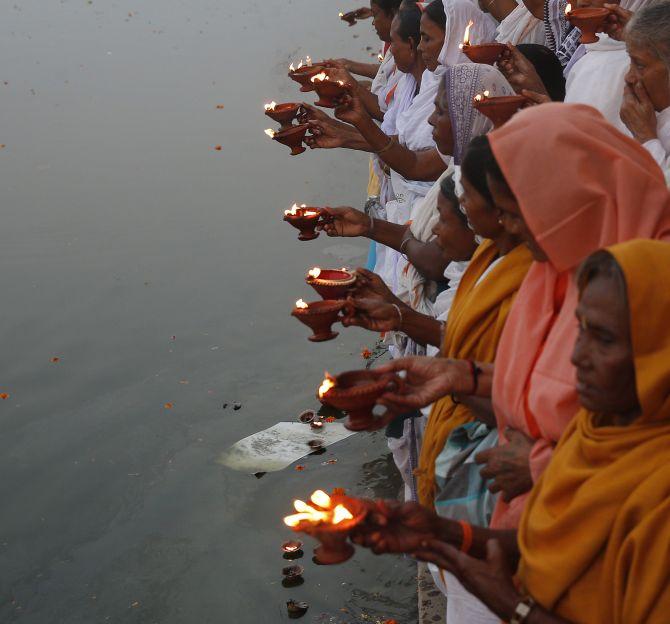 These celebrations are organized by non-governmental organisation Sulabh International.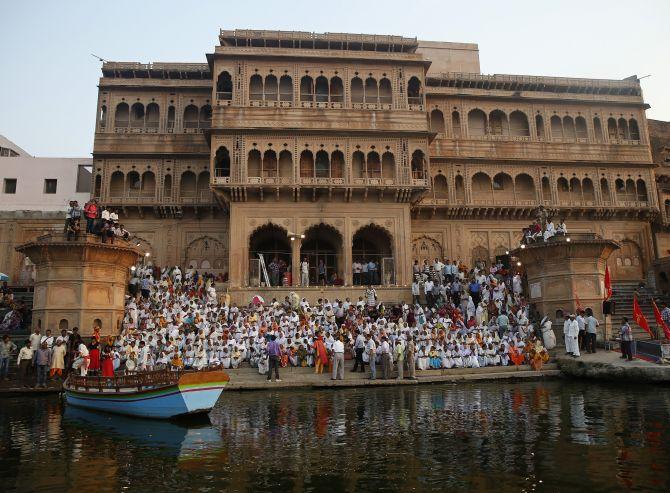 Photographs: Ahmad Masood/Reuters