Days after RVS Mani, former under secretary in the Union home ministry, claimed that he was coerced by former Special Investigation Team chief Satish Verma to file the second affidavit -- in which the references to the alleged links of Ishrat Jahan, Pranesh Pillai, Amjad Ali Rana and Zeeshan Johar with Lashkar-e-Tayiba were removed -- the officer in question has termed the allegation as 'baseless'.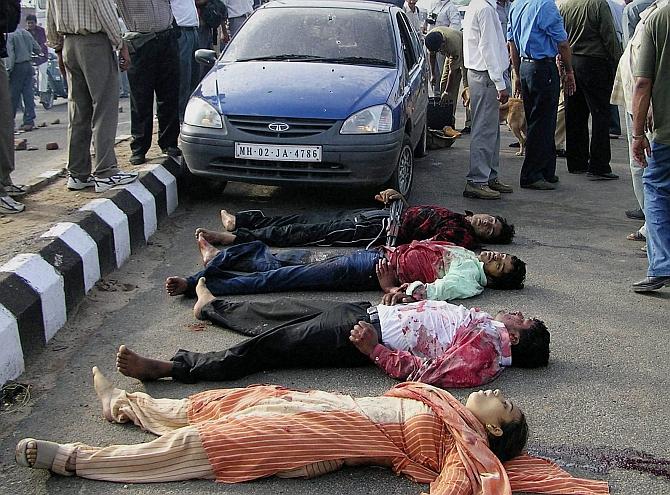 Responding to Mani's allegation that the lead investigator in the Ishrat Jahan case burnt him with cigarettes to coerce him into signing a statement unsupported by evidence, Verma told news agency ANI: "Mani is levelling allegations against those who had notable and important role in the investigation; I am one of them. During a CBI investigation, such a thing never takes place. Suppose if I did that, it is a misconduct and crime. Knowing that he could have initiated legal proceedings against me."
"Mani had written more than desired in first affidavit and if it was changed in the second affidavit, it was rightly changed. Things in the first affidavit were written as if he was the investigating officer."
Casting doubts over Mani's claims, the Indian Police Service officer said: "His motive is something else; he wants to weaken the case. He wants to divert attention from the charge sheets pending in courts. The purpose is to portray the evidence as 'wrong'."
"During a police investigation, the witnesses' statements are recorded; there's no need to sign. Even Mani was among the witnesses. Where does the question of coercing him to sign the statement come when he doesn't need to do so," Verma asked.
"People are coming in support, former home Secretary as well. But only saying does not prove anything. One needs to show evidences proving that Ishrat's movements were like a terrorist's. There was no such fact presented in investigation," he added.
Earlier, Verma told media that his investigation "found that Ishrat along with three others had been picked by the Intelligence Bureau days before the encounter. In fact, there was no intelligence input with the IB that a woman would be accompanying the alleged terrorists. There was no input on Ishrat. These people were kept in illegal custody and then shot dead."
"National security cannot become a defence for the pre-meditated murder of a 19-year-old girl and be branded it as collateral damage," Verma told India Today TV.
"It is very unfortunate that national security was being used as a phrase to condone the extreme illegalities of the most serious crime in the book. It cannot happen. These raise concerns...," said Verma, who is now Chief Vigilance Officer at Shillong-based NEEPCO.
Mani's shocking claims come just a few days after former home secretary GK Pillai on Thursday had revealed that someone at the political level did not want the real picture to come out in the Ishrat Jahan case.
Pillai had mentioned that two affidavits submitted by the home ministry in relation to the case were contradictory to each other.
The former home secretary had said there was no doubt that those killed in the alleged fake encounter in Gujarat had links with Lashkar-e-Tayiba. "They were LeT activists. She (Ishrat) knew that something was wrong. Otherwise an unmarried young Muslim woman would not have gone with some other men," he had said.
Ishrat Jahan was one among four people killed in an alleged fake encounter case in 2004. Javed Sheikh alias Pranesh Pillai besides two Pakistani nationals Amjad Ali and Jishan Johar Abdul Ghani, all alleged LeT terrorists, were also killed in the encounter. The case had been a major point of controversy.