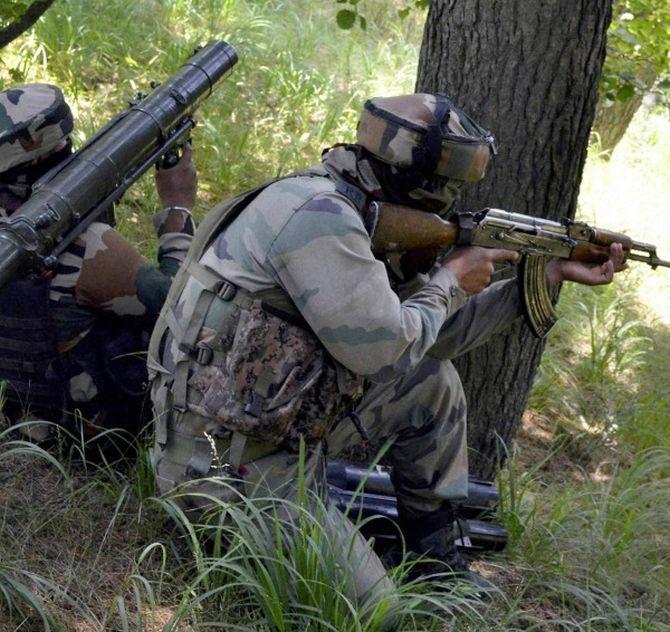 The launch pads, which were destroyed by the Indian Army in the surgical strike conducted last year, have become active again, as per Military Intelligence sources.
Meanwhile, according to sources, the Pakistan Army continues its support to the terrorist camps active near the Line of Control.
Not only do they get training from the Pakistan Army, but also get support firing during try to infiltrate into the Indian soil.
Around 15 big camps are active near the LoC (around 15 to 20 kilometre from the LoC). Out of 15, 10 are at the LoC and the other five are in Pakistan, sources were quoted saying.
These active camps are sending trained terrorists to the launch pads. There are around 48 launch pads near the LoC, out of which few had been destroyed by India during the surgical strike conducted in September 2016.
As per sources, four Border Action Team actions have been foiled in the recent months. The army has made new plans to foil BAT actions. Special instructions have also been issued to local commanders to foil action.
On Monday, two defence personnel were killed, as Pakistan violated ceasefire by opening fire on the Border Security Force posts in Jammu and Kashmir's Krishna Ghati sector.
In a barbaric act, their bodies were later mutilated by the Pakistan Army.
However, the Pakistan Army denied India's charge of mutilating two of the latter's soldiers and described itself as a highly professional force that never disrespects any soldier.
"Pakistan Army did not commit any ceasefire violation on LOC or a BAT action in Buttal sector (Indian Krishna Ghati Sector) as alleged by India. Indian blame of mutilating Indian soldiers' bodies is also false," the Inter Services Public Relation said in a statement.
The Indian Army had earlier claimed that Pakistan mutilated bodies of two Indian soldiers who were killed in a ceasefire violation in Jammu and Kashmir's Krishna Ghati sector.
The Indian Army confirmed the news by releasing a statement.
"Pak Army carried out unprovoked rocket and mortar firing on two forward posts on the line of control in Krishna Ghati Sector.
Simultaneously, a BAT action was launched on a patrol operating in between the two posts. In an unsoldierly act by the Pakistan Army the bodies of two of our soldiers in the patrol were mutilated. Such despicable act of Pakistan Army will be appropriately responded."