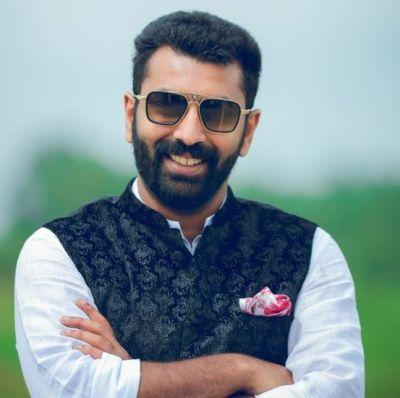 Karnataka Congress MLA NA Haris's son Mohammed Haris Nalapad on Monday surrendered before police after he was booked for allegedly thrashing a man in a pub in Bengaluru's UB City mall.
Karnataka Chief Minister Siddaramaiah has ordered strict action against Nalapad.
Nalapad, who is the general secretary of the Youth Congress in Bengaluru district, has also been expelled from the party for six years.
According to reports, the victim was having dinner at a high-end restaurant in UB City mall when Mohammad Nalapad and his friends walked in at 11.30 pm.
The group reportedly told the victim, who had a plaster on one of his legs, to "sit properly".
After a heated exchange of words, Nalapad and his friends allegedly attacked the victim.
The victim was then rushed to the nearby MallyaHospital for treatment, but the group reportedly followed him there and threatened him.
Photograph: Mohammed Haris Nalapad/Facebook