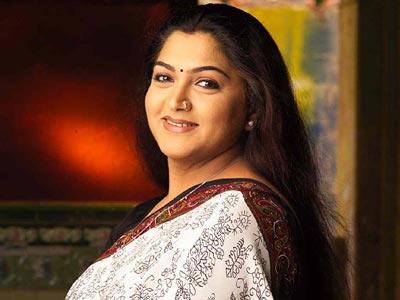 According to highly placed All India Congress Committee sources, yesteryear Tamil actress Khusboo Sundar is being tipped to be the next president of the Tamil Nadu Congress Committee.
Sources add that another reason for this impending change of guard is Congress vice president Rahul Gandhi taking a poor view of EVKS Elangovan's involvement in the TNCC trust case.
AICC insiders apprehend that trust controversy could hurt the party considerably with G K Vasan and Jayanthi Natarajan walking out of Congress in recent past.
The AICC feels that the trust case should not receive negative publicity in the national media with the high court ordering probes into the legality of the trust. The total asset of the trust is estimated to be with a range of Rs 15 thousand crores.
According to highly placed sources, a trusted Congress leader allegedly spoke at length to All India Anna Dravida Munnetra Kazhagam chief and Tamil Nadu Chief Minister Jayalalitha on Sonia Gandhi's behalf to get Elangovan off the hook and in return agreed to appoint a new TNCC chief with expediency.
The police had on August 21 booked a case against TNCC president EVKS Elangovan and TNCC charitable trust manager Narayanan under various sections of the IPC including 506 (II) (criminal intimidation) and section 4 of Tamil Nadu Prohibition of Harassment of Women Act.
The case was booked based on a complaint filed by Valarmathi, a former staff of the trust. She alleged that under the pretext of maintaining the TNCC office and other buildings under their control, Elangovan and Narayanan were swindling money from the trust.
Stating that she has been working with the trust since 1991, Valarmathi said that after Elangovan became the committee president he and Narayanan compelled her to collect Rs 10 lakh each from 35 of 125 shops run on the trust land.
As she refused Elangovan and Narayanan allegedly assaulted her and verbally abused her. In her complaint, she also levelled other accusations pertaining to swindling of money from the trust by the duo.
Elangovan got a reprieve on Monday from the Madras high court in a case of harassment filed against him by a female employee of the TNCC Trust.
Justice S Vaidyanathan granted conditional anticipatory bail to Elangovan and Narayanan.