A young Kerala couple went live on Facebook as two police personnel allegedly try to moral police them over their "indecent" behaviour.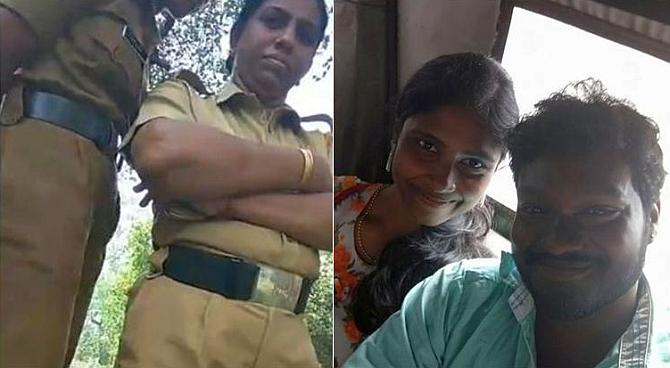 The youngsters, who are not married, were questioned by police on Tuesday, when they were sitting in the museum park in Thiruvananthapuram, for being seated "indecently."
Irked by the questioning, the two live streamed the incident on Facebook.
The man alleged that police accused them of doing something "vulgar."
"I asked what was vulgar when I have only put my hand over her (girl's) shoulder?" the man asked.
They said, they were told by police that they were doing something "immoral."
Holding that the police behaviour was an infringement on their right, the furious woman said they were planning to take legal recourse.
"Everybody who is facing such situations should come out and speak about it.. people should respond," she said.
The man said when the cops, including a woman officer, started accusing him of vulgarity, they streamed the incident live.
Police sources said the two were taken to the police station as they allegedly made some obscene gestures and a case under IPC section 290 (for creating public nuisance) has been registered against them.