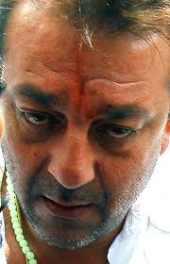 Press Council of India chairperson Justice Markandey Katju may soon write a letter to President Pranab Mukherjee seeking that actor Sanjay Dutt and 1993 Mumbai blasts accused Zaibunissa are not sent to jail till his application seeking pardon for them is considered.
The PCI chief is also planning to team up with noted criminal lawyer Majeed Memon to set up an organisation named 'Court of last resort' that would fight for those who are languishing in jails and in dire need of legal assistance.
Speaking to PTI over phone, Katju said that as per Article 72 of the constitution, the President can grant pardon, reprieve, respite or remission of punishment or to suspend, remit or commute the sentence of any person convicted of any offence.
"I will send a plea seeking respite for both Sanjay Dutt and Zaibunissa so that till the time the application for granting pardon to them is decided, they are not sent to jail," Katju said.
He added that while Dutt had only four weeks time left to surrender, a decision on the application seeking pardon for him may take longer to decide.
Katju, who was in Mumbai, also said he had decided to launch an organisation -- 'Court of last resort' -- which will fight for the causes of the needy across the country. He said the inspiration for setting up such an organisation came to him from an organisation founded by Erle Stanley Gardner in the United States where attorneys took cases of wrongly accused or unjustly convicted defendants.
Senior lawyer Memon said while Katju would head the newly- formedbody, he would be its vice president.