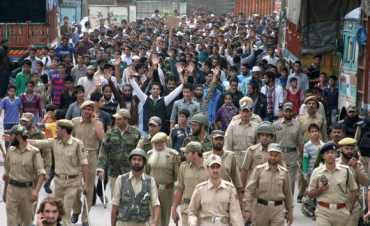 Internet users in Kashmir will be able to access social networking websites without any problem soon, a senior officer of the Bharat Sanchar Nigam Limited said on Thursday.
In wake of violent protests over a video deemed offensive to the Prophet across the world, authorities had blocked access to social networking sites including YouTube and Facebook via mobile phones in the state.
"Yes, we had blocked access to these sites on September 20 following an order by the state home commissioner. But now Internet users can access these sites soon," BSNL general manager, V K Chopra told
rediff.com
.
Following large-scale protests and violence in Kashmir, the state government had ordered suspension of downloading or uploading of content from all Internet portals or posting messages, comments or excerpts of the film titled 'Innocence of Muslims' or by any other name on September 20.
But many Internet users in Jammu and Kashmir said they could access these sites, which according to sources was because of the non-availability of technology to block these sites completely.
The state police has so far registered 15 FIRs against people who are alleged to have uploaded the anti-Islam video clip on the Internet.
While YouTube, Twitter and Facebook remain inaccessible on the mobile phones, those using the landline broadband connections also complained they were unable to these sites.
Some using the BSNL phones complained that they haven't been able to access the GPRS on their phones since September 20.
Image: A protest against the anti-Islam video in Srinagar | Photograph: Umar Ganie/Rediff.com