A three-judge bench of the Supreme Court resumed hearing Opposition Congress party's petition challenging Karnataka Governor Vajubhai Vala's decision to invite BJP leader BS Yeddyurappa to form a government in Karnataka after elections in the state threw up a hung house.
Here are the top developments that took place in the apex court.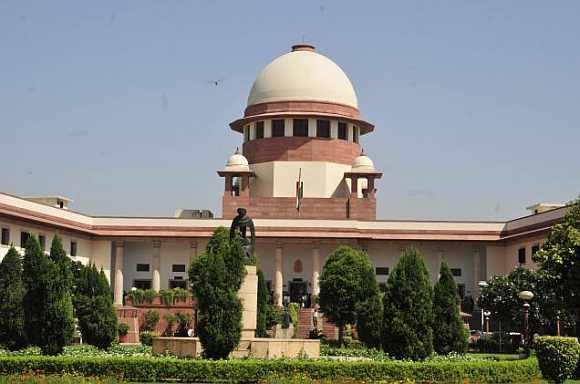 1.
B S Yeddyurappa places in SC letters he had written to the governor in which he had staked claim to form govt in Karnataka
2.
SC asks Yeddyurappa's counsel Mukul Rohatgi to give copies of letters to lawyers representing the Congress-JD-S combine
3.
Yeddyurappa tells SC that the Congress-JD(S) combine is an "unholy" alliance
4.
The single largest party is the mandate of the people of Karnataka who have thrown out the ruling party Congress, Yeddyurappa tells SC
5.
Yeddyurappa refers in SC his May 16 letter to Governor in which he had said that BJP will give "stable government" and has support of others
6.
Let the House decide and the best course would be floor test: SC
7.
A reasonable time should be given for conducting floor test, Mukul Rohatgi, appearing for Karnataka CM Yeddyurappa, tells SC
8.
SC suggests floor test be held tomorrow itself. However, CM seeks time at least till Monday
9.
SC orders floor test in Karnataka assembly at 4 pm tomorrow