The re-opening of the state government offices in Srinagar after the bi-annual Darbar Move was marked by citywide shutdown and protests.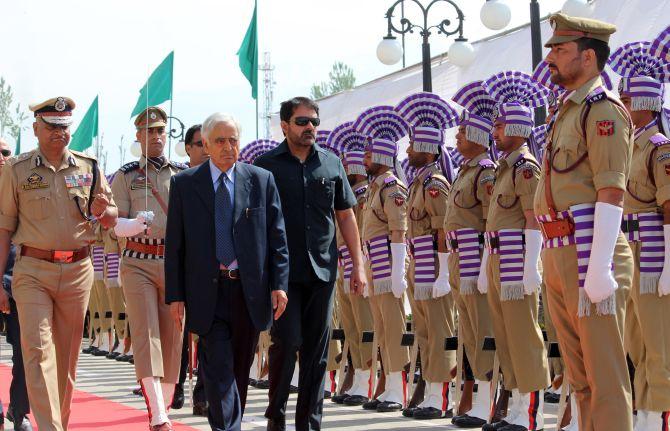 Shops, businesses remained shut in the city centre Lal Chowk and its adjoining areas. The call for the shutdown was given by the trader's federation against the tardy post 2014 flood relief and rehabilitation.
Hundreds of traders assembled in Lal Chowk and began to march towards the civil secretariat, the seat of power hardly half a kilometre away from the business hub.
However, they were intercepted by the police who resorted to baton charges and tear gas canisters to stop the traders from reaching the secretariat building. The cops detained some protesters.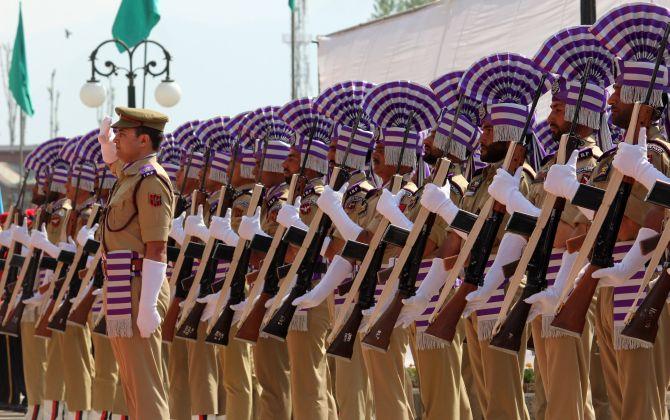 The traders had called for the shutdown to press their demands which include fastest delivery of relief to the traders affected by the floods.
The state government had on Monday appealed the traders to call off their strike whilst assuring them that the flood affected traders would be adequately compensated.
Resentment has been growing among the traders over the inordinate delay in the disbursement of the relief funds that followed the devastating floods in September last year.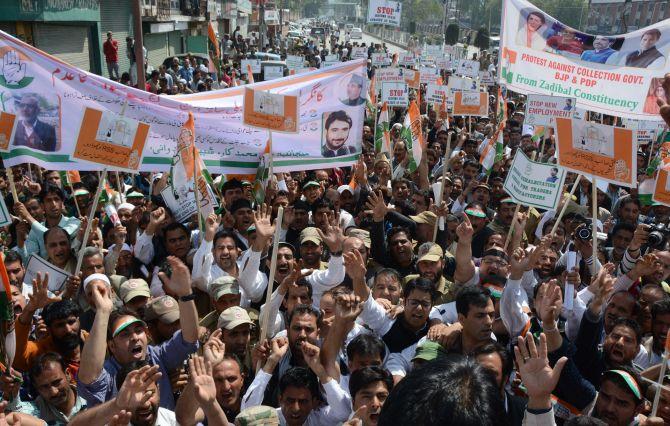 The state government has asked for a relief package of 44,000 crore to the Centre in October last year. The amount is yet to be rendered to the state.
The state Congress which had supported the trader's shutdown call also took out a march from its city centre headquarters to the secretariat. However, the procession, led by the state Congress chief Ghulam Ahmad Mir, was also stopped by the police at Budshah Chowk on way to the secretariat.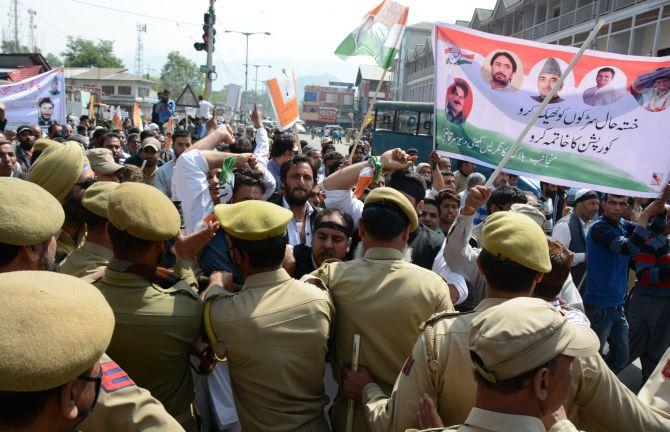 As the police stopped the procession, it was pelted upon with stones by members of the Maisuma locality, a stronghold of the Jammu and Kashmir Liberation Front chief Yasin Malik.
The youth shouting anti-India slogans indulged in stone pelting on the Congress workers as well.
Police also detained the independent MLA Engineer Abdul Rashid who was also marching towards the civil secretariat to protest against the 'composite townships' for Pandits.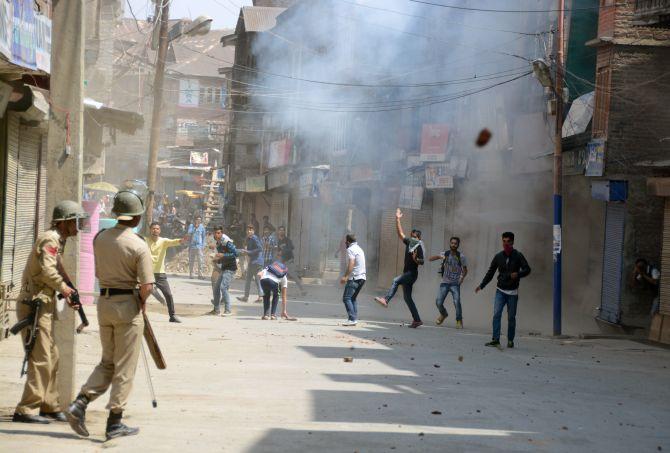 The civil secretariat re-opened in summer capital Srinagar after having stayed in winter capital Jammu for six months.
The re-opening of the secretariat was marked by a guard of honour by a contingent of state police to the Chief Minister Mufti Mohammad Sayeed.
Other offices also re-opened simultaneously.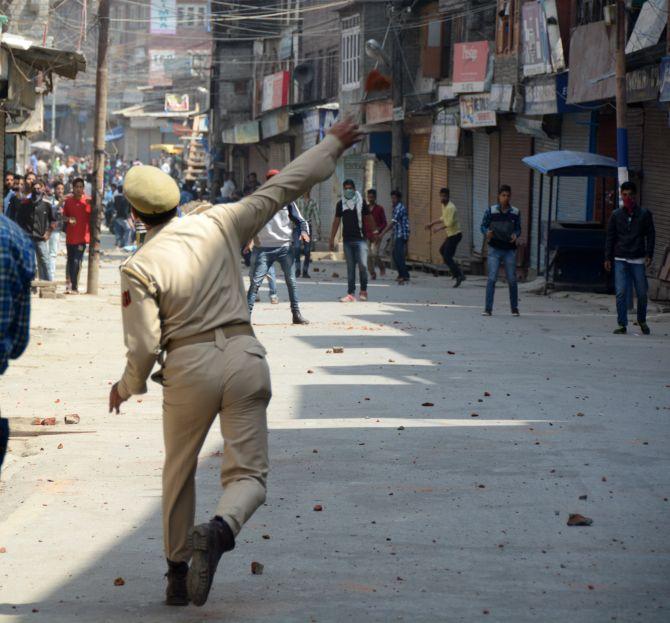 It is for the first time that the Peoples Democratic Party-Bharatiya Janata Party coalition government would be operating from Srinagar after having assumed power in the state in March this year.
Talking to newsmen after the re-opening of the offices in Srinagar, Mufti said that the separatist leader Masarat Alam Bhat was not arrested under any pressure.
"He did things that were unacceptable. I urge the people to have patience to allow us put the system back on track. Things take time to improve," he added.
Authorities placed hard-line separatist leader Syed Ali Shah Geelani under house arrest on Tuesday morning.