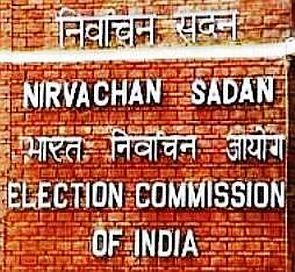 The ten richest among the 199 candidates in fray in the first phase of polling for Jharkhand assembly belong to Palamau division, according to an NGO involved in election watch.
Five of the crorepati candidates are contesting from Palamau district and the rest from the neighbouring Garhwa district in the division.
Jharkhand Vikas Morcha (Prajatantrik) candidate Madhu Sudan Tripathy is placed at the top of the list with about Rs 23 crore in moveable and immovable assets, NGO 'Democratic Reforms and Jharkhand Election Watch' said.
Tripathy, who is pitted against Congress party candidate and sitting MLA Bidesh Singh from Panki assembly constituency, has declared movable assets of Rs 2.08 crore and immovable assets amounting Rs 2.14 crore it said.
Another Panki seat candidate Kushwah Sashi Bhushan Mehta (Independent) is a distant second owning Rs 13 crore -- Rs 2.7 crore in movable and Rs 10.81 crore in immovable assets.
Independent candidate Asgar Ali, who is contesting from Garhwa, has declared owning over Rs 8 crore.
Bharatiya Janata Party's Anant Pratap Deo from Garwha has declared about Rs 7 crore in his affidavit, the NGO said quoting from his affidavit.
Rashtriya Janata Dal's Jharkhand unit president and former minister Girinath Singh and BJP nominees Satyendra Nath Tiwari, both contesting from Garhwa constituency, declared assets of about Rs 5 crore each.
Mithilesh Kumar, Jharkhand Mukti Morcha's Garhwa candidate, Manoj Kumar Singh BJP contestant from Daltonganj, Rajesh Mehta from Bishrampur and former minister Kamlesh Kumar Singh who is contesting on a Nationalist Congress Party ticket from Hussainabad declared about Rs 4 crore each.
Independent candidate of Manika seat, Umashankar Baiga declared has the lowest asset -- just Rs 21,276 and not a single immovable asset, the NGO said.