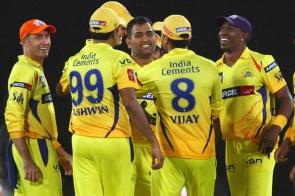 Incensed over the spot-fixing controversy following the arrest of Indian speedster S Sreesanth and two of his Rajasthan Royals teammates, the Janata Dal – United on Thursday demanded a ban on the Indian Premier League, saying it is all about "business and not sports".
"Since this IPL has come into being, only scandals are happening. It is not about sports but only business. It's only the exchange of money. Human beings (players) are being auctioned. When one is auctioned, his values are also sold. IPL's motive from the very beginning is only minting money and not encouraging games," said party president Sharad Yadav.
The National Democratic Alliance convener said that the Board of Cricket Control in India should take care of the game of cricket as "only illegal things are happening in the game since the IPL came".
Congress spokesperson Shakeel Ahmed, however, dismissed the demand to disband the IPL, saying while action should be taken against the wrong persons, it is a wrong presumption that such a thing happened because there is too much money in the IPL.
"It is not like that. It is wrong to say that the game is getting spoilt due to huge money in the IPL. There is huge money in games like tennis, boxing and football. And such incidents had happened even before the IPL came. It has happened in other countries of the world as well. Much before the IPL came into being, there have been allegations like this against many famous players," he said.
Sreesanth and two of his Rajasthan Royals teammates were arrested in an operation in Mumbai on Thursday by the Delhi police for allegedly spot-fixing IPL matches for payments of up to Rs 60 lakhs.