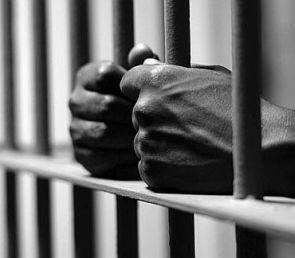 Notorious criminal and serial rapist Jaishankar, who made a sensational escape from the high-security central prison in Bangalore on September 1, was arrested in Bangalore on Friday.
"Jaishankar was arrested from Kudligate in Bangalore", City Police Commissioner Raghavendra Auradkar told PTI.
Police had announced a reward of Rs five lakh for information leading to his arrest, and issued a look-out notice after the dare-devil act, that also led to suspension of 11 prison officials for alleged dereliction of duty.
According to the official version, Jaishankar used a bamboo pole and bed-sheet to scale the high security inner and outer northern periphery walls, in a filmy style stunning the police.
Jaishankar, 36, considered a psychopath, who was recently sentenced to 10 years imprisonment in a trespass, rape and murder case, hailed from Kanyapattanam Konasamudra village in Tamil Nadu's Salem district.
The convict is facing trial in more than 20 cases in Chennai, Dharmpuri, Hosur, Salem, Tirupattur of Tamil Nadu and Bangalore Rural, Chitradurga, Hiriyur, Kadur, Molakalmur and Tumkur in Karnataka.