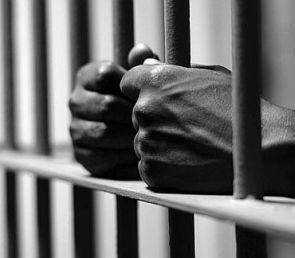 The brutal assault on Sarabjit Singh, who is in "deep coma", was not possible without the involvement of jail authorities in Lahore and Pakistan should take immediate action against the perpetrators of the attack, his family said.
"This is not possible without the involvement of the jail authorities," the Indian death row convict's sister Dalbir Kaur told reporters before crossing over to Pakistan to meet 49-year-old Sarabjit who is battling for his life in a Lahore hospital after the brutal assault by jail inmates on Friday.
"Pakistan should take immediate action against the perpetrators of the attack on Sarabjit," she said.
The Pakistan High Commission in Delhi has issued 15 days 'gratis visa' to Sarabjit's wife Sukhpreet Kaur, daughters Poonam, Swapandeep Kaur and Dalbir Kaur to meet the Indian prisoner who is in "deep coma" and has been put on ventilator support.
Dalbir Kaur said, "Sarabjit had been stabbed with knives and someone must have told the jail inmates that all these were available in the prison. This had been intentionally done to Sarabjit.
"I am not ready to believe that they grabbed the keys from the jail warden. I think the warden himself gave the keys and they made most of that opportunity. Why his barrack was changed at the time when other Pakistani prisoners were having food," she asked.
Kaur recalled that when she had gone to meet Sarabjit in the jail, the prison authorities had not even allowed to carry her handkerchief. The food items she was carrying for her brother were checked after tearing the packets, she said.
Sarabjit was convicted for alleged involvement in a string of bomb attacks in Punjab province in Pakistan that killed 14 people in 1990. His mercy petitions were rejected by the courts and former President Pervez Musharraf.
His family says he is a victim of mistaken identity and had inadvertently strayed across the border.
Prime Minister Manmohan Singh termed the assault on Sarabjit inside jail as a "very sad" incident. "It is very sad. I think in the jail, I think some inmates attacked him. I think that is very sad," he has said.
Kaur said she had no information about the present condition of Sarabjit.
His wife Sukhpreet said, "We are happy that we have been given a visa to go to Pakistan. No one will be able to look after him better than us."
Swapandeep, his daughter, said, "I am slightly relieved that we will get the opportunity to see him and take care of him. We will be able to be with him during the treatment and if possible, we will try to shift him to another hospital."
Earlier, the family paid obeisance at the GoldenTemple.
Tears rolled down from her cheeks when Dalbir Kaur said, "All the family members at the GoldenTemple prayed with folded hands for long life and speedy recovery of Sarabjit. I know the Almighty would do a miracle with Sarabjit as he would recover.
"In these crucial hours, I want to spend each moment with him in the hospital so that I could perform continuous prayers since Sarabjit needs prayers with medicine," she said.
Kaur said that she was informed by the ministry of external affairs that two officials of Indian High Commission in Islamabad would receive the family at the Wagah border on Pakistan side to take them to Jinnah hospital.
Vice Chairman of the National Commission for Schedule Castes Raj Kumar Verka, who had helped the family in getting the visas, said that the Pakistan High Commission had conveyed that family would be provided vehicles along with security to facilitate them to reach hospital.
Gopal Das, a former inmate of Lahore's Kot Lakhpat jail, said, "He (Sarabjit) was locked alone. This is a superintendent, assistant superintendents. The unlocking is done by an assistant superintendent. It is impossible for people to come from outside and attack him."
Another former inmate of the jail, Swaran Lal said, "Sarabjit is a very good man, very gentle and good natured... There were several instances such as during the time of the Kargil war when Indian prisoners were segregated and tortured.
"For crimes like the one committed on Sarabjit, they would bring petty criminals from outside. They would bring them in for petty crimes and then after everything was done, they would be released," Lal said.